The federal government's Express Entry program is one of Canada's most popular immigration programs. Launched in January 2015, the program was designed to provide a pathway to permanent residency for skilled workers living in Canada or overseas as well as to manage applications in three main economic immigration programs:
It also includes a portion of the Provincial Nominee Program. Applications submitted through Express Entry usually move a lot faster, taking approximately six months or less.
The Express Entry program has resulted in a large influx of immigrants over the years.
How Express Entry Works
The process of submitting an application through Express Entry is a simple one; the interested candidate will simply need to create a profile online and submit it. They will then be entered into the pool.
In order to be successfully selected in a draw, the candidate will need to meet the minimum Comprehensive Ranking System (CRS) score. The CRS scores are based on several factors such as the applicant's age, level of education, language proficiency, work experience, and any potential or confirmed job offers from an employer in Canada.
Fortunately, since most of these factors are variable, there are many ways to improve a CRS score if you feel that your score is too low or not good enough.
Is it possible to increase your CRS score? Yes absolutely! Keep reading to find out how.
Understanding the CRS: How to Improve Your Score?
Unless you have an exceptionally high CRS score (the maximum score achievable is 1200) you should always be trying to actively improve upon it, in order to maximize your chances of being selected during a draw.
It is quite possible you have done everything in your power to get the highest score possible, however, if this is not the case, you need to be proactive. Don't simply submit your profile in the pool and wait to be selected in a draw. The requirements for a draw change and vary constantly and the CRS score itself is not 'locked in'.
If your skills improve, your score will as well. The changes may seem minor but they can nonetheless impact your overall score and make all the difference in your eligibility for a future draw.
Other changes and improvements, for example, if you get a job offer from a specific province and get a provincial nomination, can result in you being awarded as much as 600 additional points to your CRS score!
So you should make a habit of periodically going through your profile and seeing what improvements can be made.
Short Term Methods:
Language Test – Improve Your Score by up to 260 points!
One of the best things about the language testing requirement for immigration is that you can retake them to improve your score.
If you don't score well on your first try, you can take some language classes and retest again in order to improve your CRS score.
Up to 74 points
If you are a bilingual candidate, and can prove your fluency in Canada's second official language (either French or English) you are awarded an additional 74 points.
Up to 25 to 50 points
Approximately 25 to 50 points are added as a bonus for French speakers who are also fluent in English. Up to 50 points can be added in in skill transferability factors.
Up to 260 or 270 points
In total, your language skills are worth up to 260 CRS points, if you are married or in a couple, they are worth up to 270 points.
If you're looking for a way to improve your score, learning the second official language and applying to approved language tests is a great way to get the maximum language points possible and is one of the areas where incremental gains can make a huge difference.
Even basic understanding can help you claim some additional points and increase your chances of being selected!
If language is not your forte, consider hiring an English teacher or a French teacher to coach you and help you prepare for your tests.
The immigration process can be a time-consuming one and you want to ensure that your profile is ready for any draws that come up.
Have a Sibling in Canada? Get 15 Points
Did you know that having a blood relative, an adopted sibling, a spouse, or a common-law partner in Canada who is a permanent resident or citizen can give you up to 15 additional points?
In order to receive the points, they must present proof of citizenship or permanent residency by submitting a copy of their PR card or passport. They will also need to demonstrate proof of their relationship with the applicant.
Add 40 points
If you are the principal applicant and you are planning to immigrate with your spouse and / or common law partner, their education and work experience can add 40 more points to the overall CRS score.
Additional 50 pointes for your Education
Education is another big variable. While the Federal Skilled Worker Class (FSWC) requires an Educational Credential Assessment (ECA)/ Canadian credential, the Federal Skilled Trades Class (FSTC) and Canadian Experience Class (CEC) does not ask for it.
This means that you might be leaving up to 200 CRS points unclaimed!
It is easy to discount past work experience or courses that you may have taken. It is important to remember and include any and all of your education, because all the little things can go a long way. Even a diploma irrelevant to your current field of work counts and is one of the easiest ways to improve your CRS score.
Can I be qualified to other programs?
Your educational credentials and level of study can also make you eligible for another one of Canada's immigration program, the Student Permit. By applying for a study permit, you have the opportunity of getting an education and work experience in Canada and eventually becoming eligible for permanent residency through various other pathways.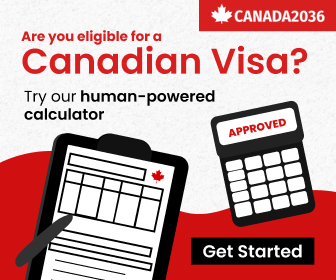 Medium Term Methods:
Provincial Nominee Program
Each province has its own demands and requirements for interested applicants. The eligibility criterion mostly depends on the province's main industries and their need to fill in the labor gaps and shortages in specific sectors.
Add 600 points
Canada has 10 provinces and 3 territories, all of which have their own provincial nominee program (PNP). Being selected for a PNP program is a sure-fire way of getting into Canada as a successful immigrant, as it gives applicants an additional 600 points on their CRS points, which is an enormous boost. A provincial nomination is also a near guarantee that you will be welcomed into the province or territory of your choice and liking.
Most PNP programs make use of the Express Entry stream, where the same federal level eligibility requirements have to be met, while others have a defined set of demands that must be met for immigration.
PNP streams are self-motivated, innovative and improved. Some require you to have a job offer from a Canadian employer residing in the same province, while others just require a particular set of skills without the need of a job offer.
The province of Ontario is the most advanced, making progress in newer fields of Information Technology (IT) and robotics, inviting a younger set of ambitious immigrants every year.
British Columbia has its own set of unique PNP streams for those interested and holds tech-specific draws every two weeks through its provincial nominee program.
On the other hand, provinces like Saskatchewan and Nova Scotia looking for skilled workers in a wide range of occupations with a varied skillset, while Manitoba and Alberta have renewed their Express Entry affiliated immigration streams.
Other provinces and territories issue nomination certificates to Express Entry candidates already in the pool.
Long Term Methods:
Work Experience
If you have worked in Canada during a temporary stay, that experience also adds to your total CRS scores and gives it the boost that's needed to get selected for immigration. Getting a valid job offer from a Canadian employer can also help to improve a CRS score.
However, it is important to note that getting a job offer isn't a straightforward process, and is subject to meeting all the necessary conditions from both the employer and you, the candidate.
One of the most straightforward and simple ways of increasing your CRS score is to continue working in your field of interest, as more work experience means more CRS points which translates to a stronger resume to attract Canadian employers.
Both full time and part-time work experience count, as it goes in the skills transferability factors. This is even more beneficial for those who are working within the country on temporary visas or work permits, as more points can be gathered from a Canadian work experience.
It is important to maintain a good record at your place of work because a bad review or any complaints from your employer can result in job loss and jeopardize your legal status. Your best shot at keeping a good score is to stay in the country while you continue working to improve your CRS score.
Completing at least two or three years of extra skilled work experience outside of Canada can get you an additional 100 points. This can be in combination with other skills transferability factors such as Canadian work experience and/or language ability.
On the other hand, direct Canadian work experience leads to an increase in your score with every passing year, and can easily add up to 180 points.
Have a Job Offer? Get 50 CRS Points
If you have a job offer from a Canadian employer, you can get an additional 50 points on your CRS score. It may seem like a daunting task but there are many ways to increase your chances of being selected by a Canadian employer.
Seeking job offers in your field of expertise with an impressive cover letter will greatly enhance the likelihood of being selected.
Adapt your resume in a format approved by most Canadian companies, or make use of any networking resources you have in the country.
With the world connected by the internet and so many things being done virtually, it is easier than ever to find a job in a different country. There are many competent job boards and recruitment agencies that can help candidates looking for employment, who meet the required qualifications and eligibility criteria.
A job offer in the skilled occupation category of NOC 0, A, or B (professional, technical or managerial position) adds 50 points to your CRS score, while a highly skilled position of NOC Major Group 00 (senior managerial position) can add up to an additional 200 points.
A few tips to consider in order to improve your chance of finding a job include:
Get in touch with an employment agency and discuss your skills, experience, and career goals:
Write an amazing cover letter and resume. Get some professional help if you need to make sure your tone and style is in keeping with Canadian professionals.
LinkedIn – this is an amazing resource and literally keeps the world at your fingertips. Build connections, reach out to people, recruiters and companies.
These are just a few examples of what you can do when seeking employment in Canada. Try to find local resources or people who have been where you are to get some more personal insight.
Complete Another Educational Program: Get 100 Points
For applicants who have the time and resources, getting another degree or advancing yourself educationally is an excellent way to maximize your points and open the doors to many immigration opportunities.
A quick way of doing this can be by adding an existing educational degree or diploma that you had previously neglected to add.
A long term plan can include getting a higher degree or even another degree in a high demand occupation as one of the ways to improve your CRS score.
Up to 100 points
Education also plays an important role in the skill transferability factors, where you can gain a maximum of 100 CRS points. A certain skill level gained through higher education can also increase your chances of being eligible for a Provincial Nominee Program.
To get the best out of skill transferability points, you must have two or more post-secondary credentials – one of them being a program of three years or longer.
It may seem like a long shot to invest more years in your studies, but it tops the list of how to increase CRS score.
While this is no doubt a time-consuming project, it can really be beneficial and a worthwhile investment in the long run, take you one step closer to getting a PR Visa, and increase your skillset and knowledge base.
And if you're going down the education path, then you should absolutely consider applying for a study permit in Canada since that will give you invaluable skills.
Can my spouse or partner improve my CRS score?
When a couple (spouse or common-law) applies together, the CRS points awarded are higher. For instance, the spouse/partner:
language ability is worth 20 points
level of education and Canadian work experience is worth a full ten points each.
Just these three factors give you an additional 40 points on your CRS score.
So if you are married or in a common-law relationship, make sure to get all those additional points.
Think Outside The Box
The immigration process is not always black and white and sometimes you have to be strategic in how you approach the process.
For example, let's say we have a 35-year-old male from India named Rahul who works in a bank and he is married to 29-year-old Sanjana who is a doctor. They do not have children and they are interested in immigrating to Canada. Rahul makes a lot of money in his line of work while Sanjana is just starting out in her career having completed her internship. They are both fluent in English and have little to no knowledge of French.
They are trying to decide who should be the principal applicant. At first glance we may assume it's Rahul because he makes more money, however, it would be Sanjana because she will get full points for her age and a better score because of her career choice.
So it would be better in their situation for Sanjana to be the primary applicant with Rahul as the spouse.
If Sanjana gets approved, Rahul will also automatically be approved and he will be able to come into Canada under a working visa. He can then work towards increasing his points as well and in the end both Sanjana and Rahul will get their PR.
In the example above, the way they applied was a strategic move and this is one of the great things about the CRS score, there are so many factors and so many ways to improve the score, there are dozens of combinations that can be tried to get the optimal result.
Getting Help – RCIC Consultant
While the immigration process is not meant to be complicated, it can easily become overwhelming and feel very confusing. With so many options and pathways to choose from, how can you know which one is the right one for you? How can you decide which path will yield a positive result? Or will be the quickest option?
If you're thinking about embarking on this process, you obviously want it to be done efficiently and as quickly as possible so you can begin your life in Canada. The best way of navigating all this is to get professional help from an RCIC consultant.
They are experienced and knowledgeable and will know the best way to optimize your skills, qualifications, and experiences and outline the best immigration plan for you so you can get your permanent residency as soon as possible.
Summary
As you can see there are many ways of bringing up your score so an initial low CRS score should not bring you down or make you give up hope of ever immigrating to Canada.
The most important thing you can do is review all the factors that make up your score and look at what areas can be improved upon and what you can do to increase the score.
CRS scores vary from draw to draw, and every Express Entry draws has a different cut off score, some draws have higher scores than others.
470 is generally considered to be a good score and someone with that score can be fairly confidant that they will at some point get selected in an Express Entry draw.
However, there is always room for improvement and a higher score will likely result in getting chosen sooner rather than later, so it is always a good idea to aim high and continuously work at increasing your score.
It's also a good idea to be well informed about this process and stay up to date with the latest draw results that take place and Express Entry news that comes out. This will give you an idea of what to work towards or how to improve yourself.
In short, a low CRS score should not be a deterrent and should instead be seen as a way to self-improve so you can be your best and most successful self in Canada.