Those applying for a PNP must meet certain requirements regarding their ability to benefit the Canadian state and the specific province to where they're planning to move. This concerns British Columbia PNP as well.
What is BC PNP?
The PNPs have two objectives:
Provide immigrants an opportunity to live and work permanently in one of the Canadian provinces running these types of programs.
In turn, companies and corporations have access to a registration pool with skilled labor, curated from the application process.
This dual benefit results in a general gain for the Canadian government, for they get to grow their labour market and economic growth.
Canada establishes a target for the number of immigrants they'll let in using PNP programs.
How Does the BC PNP Work?
The British Columbia Provincial Nominee Program is an immigration solution for skilled individuals. Qualification includes being a skilled worker, a graduate, an entrepreneur, or anyone with the necessary attitudes to contribute to the British Columbia economy.
British Columbia PNP is one of the most versatile PNPs in Canada. It offers the Skill Immigration and Express Entry streams for skilled graduates and workers in different categories. Entrepreneurs have their own channel, and there are special considerations for capable immigrants who don't qualify for those.
The streams split into other categories. The Skills Immigration branch offers Express Entry for four of its categories; it's partnered with the federal election system.
Applicants who succeed receive two benefits: an additional 600 points in the CRS and a permanent residence application invitation after they're approved.
The British Columbia PNP receives management from the SIRS (Skills Immigration Registration System). Applicants need to register their profile plus personal information relevant to their BC job offer: experience, language proficiency, and education.
The SIRS uses the Expression of Interest/Invitation to Apply foundation, and candidates receive a score from the BC government to draw the best candidates.
There are some British Columbia Provincial Nomination categories that don't require an active job offer for application. Many categories independent from the SIRS fit into this description. There's also a program started in 2017 called Tech Pilot. IT and tech workers have the option to migrate to BC for permanent residence.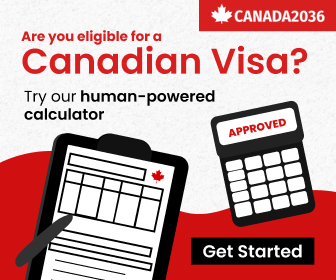 BC PNP Eligibility
The British Columbia PNP offers different pathways for you to enter depending on your skills and attitudes.
Skills Immigration
Skills Immigration is the channel for workers in occupations with high demand. The invitation system uses points, and you need to register and apply through an online portal; permanent residency requires a paper application.
Some categories require no prior experience, and all categories count your work abroad as experience. Both entry and semi-skilled levels do require experience in BC. Depending on the work, international graduates from Canadian universities/colleges may need zero work experience as long as they graduated recently; it also depends on the job offer.
Entrepreneur Immigration
This stream aims for entrepreneurs looking to manage a business in BC and have enough experience. It's also a point-based evaluation, and you must have your personal and investment funds at hand.
There's also a regional pilot branch for entrepreneurs looking to begin a business by participating with the communities in BC.
There's finally room for companies with expansion plans towards BC; it offers permanent residency for their key staff.
Express Entry
Express entry offers a faster entrance for applicants inside the Skill Immigration categories. It requires qualification for the federal economic immigration program, and it's also point-based.
The registration takes place online, and it's the same for both the PNP and permanent residency.
You need zero work experience inside BC, but you must have the experience that's relevant for the job you're looking for. Education and language are other requirements as well.
Additional Options
There are options for those who don't qualify for other streams as well. You can study your options if you're able to contribute to the economy if a family member is a citizen/permanent residence if you have work experience in Canada if you're looking to be self-employed and in other conditions.
Can self-employed professionals apply for BC PNP?
As stated, categories outside the SIRS often don't require a job offer inside the BC province. As such, self-employed individuals can apply freely to those categories.
Applicants working in the Northeast region in level C or D occupations can also apply for the British Columbia Provincial Nominee Program regardless of having a job offer. You can do so through the entry-level or semi-skilled category.
Entrepreneurs can enter as well as long as they look to actively invest and develop a business and they meet the requirements explained above.
Lastly, strictly self-employed individuals might not be able to apply for the BC PNP, but the official website of the British Columbia state has other channels through which they can send their form.
British Columbia PNP Requirements
Now, we'll go in-depth with the requirements for each category inside the British Columbia PNP. Below, you'll also find the additional requirements for the Express Entry stream for the applicable categories.
The EE streams have all the previous requirements plus the ones pointed out in the list.
Skilled Worker
Accepting a full-time job offer permanently, without an ending date set, from an employer in the province approved by the National Occupational Classification with skill type 0 or skill level A or B.
Qualification for the duties.
Two years' minimum work experience directly related to the job.
Proof of your ability to support yourself and those depending on you.
Having or being eligible for legal immigration status.
Meeting minimum language requirements for skill level B.
Wage offer lining with the wage rates in BC.
EE Skilled Worker
Express Entry Profile Number and Job Seeker Validation Code granted by the IRCC.
Minimum language requirements for all skill types.
Healthcare Professional
Having the support of an indeterminate job offer from public health authorities.
Classifying as a specialist, physician, registered nurse, psychiatrist, or practitioner nurse.
You can also classify as an allied professional including a diagnostic medical sonographer, medical radiation and laboratory technologist, clinical pharmacist, physiotherapist, or occupational therapist.
Being a midwife requires an established practice entity to send a confirmation letter.
Qualification to perform the role.
Two years minimum experience directly related.
Having or being eligible as a legal immigrant.
Minimum language requirements for skill level B.
Wage offer aligned to BC standards.
EE Healthcare Professional
Granted profile number and validation code from the IRCC.
Minimum language requirement for all skill types.
International Graduate
Full-time and indeterminate job offer in skill type 0 or levels A or B.
Qualification for your occupation.
Ability to support yourself and your dependents.
Being (or eligible as) legal immigrant in Canada.
Completing a certificate, diploma, or degree in an eligible Canadian post-secondary institution within 3 years.
Minimum language requirements for skill level B.
Wage aligned to BC standards.
EE International Graduate
Granted profile number and validation code from the IRCC.
Minimum language requirements for all skill types.
International Post-Graduate
Graduating with a master's or PhD in health, natural, or applied sciences. These include biological/biomedical, agriculture, computer and information, engineering (and technology), health professions and clinical sciences, math and statistics, physical sciences, and research/conservation of natural resources.
Being (or having eligibility as) a legal immigrant.
Graduating from a valid study program from a valid post-secondary institution within 3 years (in BC).
Proof of ability and intent for living in BC.
EE International Post-Graduate
Having your profile number and validation code from the IRCC.
Entry Level and Semi-Skilled
Accepting a full-time and indeterminate job offer in either tourism, food processing, or trucking (long haul). Note, that the Northeast Development region requires you to apply for a skill level C or D occupation.
Having spent at least 9 months (consecutive) working for your employer in a full-time job.
Meeting the minimum requirements for language and education.
Qualification for the role.
Ability to support yourself and your dependents.
Being a legal immigrant.
Earning a wage as per the BC standards.
Entrepreneurs
Personal requirements:
Having at least $600,000 CAD in net worth.
Showing your experience in business and management.
Being a legal immigrant or eligible as one.
Business/investment requirements:
Establishing an eligible business. You can also purchase and develop an existing one.
Investing at least $200,000 CAD personally in your business.
Creating one full-time position (minimum) for a Canadian citizen or permanent resident.
Fees:
$300 for the registration.
$3,500 for the application.
$1,000 for each key staff applying.
BC PNP Application
Why Should You Consider the BC PNP?
Out of all the available PNPs in Canada, the BC PNP is the most flexible one for all types of skilled individuals. Not only does it have an express entry for the most advanced Skill Immigration categories, but it also has plenty of options for entrepreneurs. There's also the Tech Pilot program, which is a surefire and efficient way for tech workers to gain their permanent residence in Canada.
The requirements for entrepreneurs are also easier to meet than with most PNP programs. You only need to create at least one job within the BC community and have a business proposal. The only barrier would be having a significant net worth, but entrepreneurs should always aim towards that nevertheless.
Lastly, there are several categories that don't require work experience. Those not aligned with the SIRS often let you skip that step depending on your certifications, and masters and Ph.D. can enter freely as long as they meet the other requirements.
What are the Biggest PNP's in Canada?
The British Columbia Provincial Nomination is the second largest with 6,250 applications last year. In 2018, the largest PNP was the Ontario program, with 6,600 applications, and the third-largest was Saskatchewan, sporting 5,750 applicants.
How to Apply for the BC PNP?
Once you've gathered the specific requirements, your employer has to support the application. Besides, they must pass the criteria for eligibility and accepting specific responsibilities.
Then, you must create your profile within the BCPNP online portal. You'll receive a score after you submit your application, depending on the job and your relevant skills.
The British Columbia Provincial Nomination then proceeds to invite those with the highest scores periodically. The process is the same for both standard PNP and Express Entry.
Healthcare professionals and post-graduates have the option to apply directly through BCPNP Online. They have the same advantage for the Express Entry registration.
Entrepreneurs should first research the local economy and spot business opportunities in different regions. After developing a business proposition, register within the BCPNP Online website and send the business concept.
Profiles receive a score as well and are placed in a qualification pool. Then, you must wait until they contact you for the application.
What to Go for: PNP or Express Entry?
Both are similar ways to apply for a work and residence opportunity in British Columbia. However, the PNP is the standard channel whereas the Express Entry is a faster pathway for higher-qualified individuals.
If you meet the requirements, it'd be a good idea to apply for an Express Entry. However, it may take even longer than the standard PNP if you fail to meet the higher standard in this selection process.
Additionally, entry-level or semi-skilled individuals are limited to the PNP entry solely.
If you feel like your profile is standard among other applicants, then it's better to apply for a PNP. It may take a bit longer, but it'll still be a shorter time than applying through Express Entry.
Overview of the British Columbia PNP
Now, we'll go through a quick summary of the BC PNP and the different streams.
Skills Immigration
You can enter as either an international graduate or postgraduate, skilled worker, entry-level or semi-skilled worker, or healthcare professional.
You need a job offer for all the categories except for the international post-graduate application. It's almost the same case with the SIRS alignment, but health care professionals are also free from this alignment.
Lastly, all categories but the post-graduate require a job offer in a related position. International graduates need to have studied their post-secondary in the country, and entry-level/semi-skilled people must fit into tourism, food processing, or trucking.
Healthcare professionals need a job offer in their field.
Entrepreneur Immigration
The category is the Entrepreneur Immigration stream, and it's not aligned with the SIRS.
It's more flexible than other PNPs in Canada since you only need to create one job minimum for Canadian citizens or permanent residents. You only need to provide proof of your net worth and a solid business proposal.
Express Entry
The requirements for express entry are arguably the same as the skills immigration except for a few differences.
First, the minimum language requirement must be met by all the skill types, and they require the appropriate validation and registration by the IRCC.
Lastly, the semi-skilled and entry-level category doesn't have an Express Entry option.
BC PNP Outlook
The BC government published their report regarding the 2018 PNP details.
It showed that the province granted over 6,000 nominations that year. The largest percentage of those nominations belonged to the Skills Immigration streams, and it was heavily contested between both the Express Entry applicants and those running outside of that pool.
2018 showed a significant dip in international graduate nomination compared to the 2017 and 2016 results: it scored almost half of the nominations. In turn, the skilled worker stream saw the largest increase.
Entrepreneurs also diminished each year, from 73 in 2016 to 58 last year. However, the total nominations increased from the previous 6,000 and 6,004 totals.
70% of the nominations belonged to the top 10 countries. The most significant ones were India and China, with 29% and 15% respectively. However, there wasn't a specific occupation receiving more than the rest.
Restaurant and food services were the most popular, and retail sales supervisors had the least.
British Columbia PNP Predictions – 2021 and Beyond
The current outlook showed a significant increase in British Columbia PNP nominations, with noticeable trends among the different streams and categories.
The skilled immigration channel saw a sudden increase of nominations, while it was constantly surpassed by the two graduate categories. However, it may need further confirmation from statistics before establishing an ongoing trend.
The most probable prediction is that of entrepreneurship lowering. 2016 saw the largest influx for the entrepreneurs' category, but it diminished significantly in 2017 and further in 2018.
With the PNP looking mostly at allocating labour to exiting businesses, it could be predicted that fewer entrepreneurs will be nominated next year, but skill immigration as a whole stream will continue to grow.
BC PNP Tips and Tricks
It's best if you can have all your paperwork ready and consult a professional consulting team for your applications.
Make sure you take into account your education, skill, and age for their potential score, and apply either to the BC PNP or Express Entry appropriately for higher chances of success.
Entrepreneurs should do their research as early as possible, and those unfit for a specific category should evaluate other options exclusive to BC.
Just do research beforehand, consult professionals if needed… Maybe British Columbia has been waiting for you!