It is no secret that Canada relies heavily on immigration for the country's economic and population growth, given the dependence and need for immigrants, the federal government is keen on inviting educated and qualified people into the country.
With the right educational background, work experience, knowledge of English or French and other additional skills, you may be eligible to apply for the Federal Skilled Worker (FSW) program.
What is the Federal Skilled Worker program?
The FSWP is the main economic immigration program of Canada apart from the PNP, which allows you to stay and work in the country, as a permanent resident, without the need for a work permit.
In short you get all the same benefits as you would if you were a Canadian citizen, including free healthcare, and access to government programs. Some of the things you can't do is vote or run for office, these functions are reserved for Canadian citizens only.
What is the Difference Between the Federal Skilled Worker Program and the Express Entry?
The Federal Skilled Worker is a program, while the Express Entry is a system designed to process applications for permanent residency.
Applications submitted under the Federal Skilled Worker program are usually process through the Express Entry system.
Federal Skilled Worker Program Requirements: Who Is Eligible?
Even if you have great skilled work experience, there are still some eligibility requirements you must possess in order to qualify for the FSWP and meet the Canadian IRCC six election factors
Job skills
You must have work experience in one of the job groups listed in the National Occupational Classification (NOC):
Skill Type 0: Managerial jobs
Skill Level A: Professional jobs
Skill Level B: Skilled trades and technical jobs
If you have experience in one of the jobs listed below, your chances of qualifying for FSWP increases by a lot! Some examples of qualifying jobs include:
Skill Type 0: Shore captains, restaurant managers, mine managers
Skill Level A: Doctors, dentists, architects
Skill Level B: Electricians, plumbers, chef
Work Experience
The work experience criteria for FSWP is as follows:
At least one year of continuous work (30 hours per week, 1,560 hours in a year) in a full-time job.
Part-time work experience is allowed and can be in different jobs as long as the requirements for 1,560 hours is met;
The work has to be paid, volunteer experience does not count.
Your skilled experience has to be in the same type of job you list as your primary occupation in your application;
The work experience must be within the last 10 years.
If you have a permanent job offer in Canada, you don't need to meet the requirements listed above.
Interestingly, you can qualify for FSWP even if the work experience you have is through self-employment. This is not always the case for other Canadian Immigration programs, including the Canadian Experience Class (CEC).
Education
The minimum educational qualifications for the program are:
Secondary (high school) or post-secondary school diploma, degree or a certificate from a Canadian institution;
Completed credential (for foreign education);
An Educational Credential Assessment (ECA) report from an approved agency (to prove your qualifications are at par with the Canadian educational system).
That being said, if you want to be eligible for FSWP, you will need at least a bachelors degree or more, to get the required points. Most FSWP applicants today either hold more than one degree, a professional degree, or a masters.
Language Skills
The FSWP requires a minimum proficiency and knowledge in one of Canada's official languages. You have to get a minimum score of 7 in reading, writing, listening on the Canadian Language Benchmark (CLB) and pass a speaking test to qualify. You can take any of approved language tests in English and French listed below:
Most candidates take the IELTS while applying to FSWP, simply because it is more accessible, with test centers available around the world. To get a CLB of 7, you need to score at least:
6.0 in speaking
6.0 – 7.0 in listening
6.0 in reading, and
6.0 in writing
The language test results are valid for two years. If they expire you will have to retake them as results need to be valid on the day you apply for permanent residency.
Proof of Funds
You will also have to prove to the government that you have adequate money to support yourself and your family in Canada. This requirement can be waived in the following situations:
If you are eligible to work legally in Canada
If you have a valid job offer
If you meet the criteria outlined above and you are selected, you can then make preparations to come to Canada with your family and work here as a permanent resident.
Federal Skilled Worker Program: Points System
Federal Skilled Worker eligibility starts with meeting all the above criteria we discussed until now. Once you are confidant you meet the criteria you will then create a profile under the Express Entry System.
Based on the information you provide in your profile, you will get a Federal Skilled Worker points or, to be more precise – you'll get a score under the Express Entry's Comprehensive Ranking System (CRS).
The score is out of 100 and based on various factors such as:
| | |
| --- | --- |
| Factors | Total Points |
| Education | Maximum 25 points |
| Language abilities | Maximum 28 points |
| Work Experience | Maximum 15 points |
| Age | Maximum 12 points |
| Employment | Maximum 10 points |
| Adaptability | Maximum 10 points |
| Maximum Score | 100 |
| Minimum Passing Score | 67 |
The current cut-off point to be eligible for the Federal Skilled Worker Program is 67. Meeting the cut-off score does not automatically guarantee entry to Canada. You have to be among one of the top scorers to qualify.
If you qualify and if you are selected you will receive an invitation to apply for permanent residency.
How to Apply for the Federal Skilled Worker Program?
Step 1: Minimum Points Grid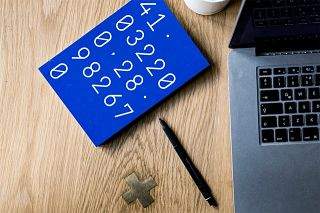 Ensure you meet the minimum requirements and eligibility criteria for the program and check your score on the FSW points grid to get an idea of where you stand.
You may play with this tool to assess your eligibility.
Step 2: Consult an RCIC (optional)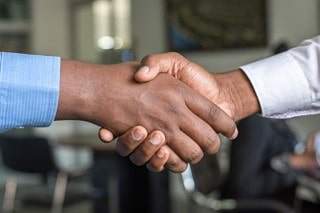 Regulated Canadian Immigration Consultants (RCIC) may walk you through the intricacies of the Federal Skilled Worker program.
Since these consultants are licensed, you know they will have they will always have the most current information on program changes and regulations.
Your consultant can liaise on your behalf while creating a personalized immigration strategy for you.
With less paperwork to take care of and knowing you have your application in trusted hands, your journey to Canada can become a whole lot easier. All you have to worry about is planning your life in Canada!
You may read more about the RCICs we trust here.
Step 3: Documentations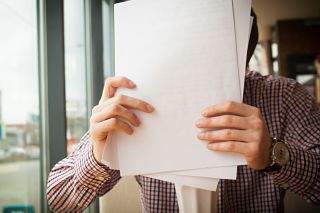 Gather the documents you will need to create your Express Entry profile.
While you don't need to submit all of the documents when creating your profile, they will be required when you get your PR invitation. Three types of documents are needed:
Identification – a valid passport is always the best option. If you don't have one, now is the time to renew or create your passport, keep in mind this process can take one or two months to complete.
Valid language results – make sure your results are valid and from an approved language test. Candidates who can demonstrate proficiency in both English and French receive additional points.
Educational Credentials – if you studied overseas, you will need to make sure your education credentials will be approved. This can be a lengthy process. You will need to get your transcript for your educational institution (this process can take anywhere from a few weeks to a few months depending on the efficiency of the institute). You will need to send the transcripts to an approved evaluation agency. It can as long as six months to get the results back from the agency.
Step 4: Create an Express Entry Profile
Now is the time to create your Express Entry profile online through Immigration, Refugees and Citizenship Canada (IRCC)
Step 5: Improve CRS Score
If you're concerned about your CRS score, remember there are always ways of improving it.
The quickest and easiest way is to retake your language tests or adding additional work experience. Another popular option is to look at eligibility for a Provincial Nominee Program. If selected, you can receive an additional 600 points on your CRS score.
Step 6: Receiving ITA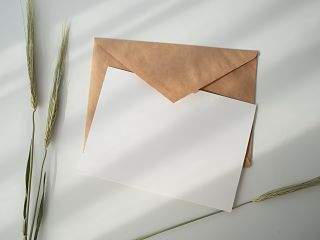 Receiving your Invitation to Apply! This happens when IRCC conducts a draw.
Congratulations, you have reached a significant milestone in your immigration journey and are now one step closer to becoming a permanent resident! If you're received an invitation, you have 60 days to submit all the required documents and applications.
Step 7: Check Documents
Now you have to complete your medical exam and provide police background checks from any country where you lived in for longer than six months.
This is the step where applicants may get screened out if they have a criminal history or failed their medical exam.
All these documents, including work reference letters, will need to be submitted within 60 days. Given the tight timeframe, it's a good idea to gather all the documents beforehand.
Step 8: E-Application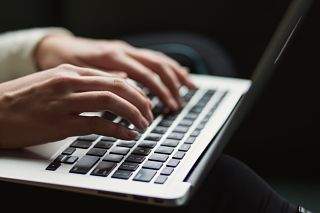 Your submitted e-application is being reviewed at this stage. If there are any questions or concerns, an immigration officer will reach out to you.
Step 9: Getting PR Status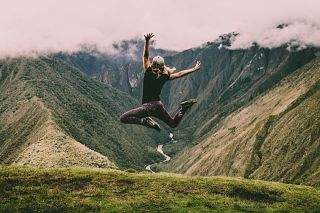 Receiving confirmation of your new permanent resident status and completing your landing.
When you get to this step, you can truly celebrate! The majority of the applications (80%) are completed within six months or less. When approved, a confirmation of permanent residence (COPR) document will be sent to you which will be signed by an officer at a Canadian port of entry or at an IRCC office.
Step 10: Congratulations, You made it! Get your PR Card
The final step is applying for your permanent resident card.
This card is your proof that you are a legal resident in Canada and allows you to travel in and out of Canada and have most of the same rights as any other Canadian.
FSWP: Commonly Asked Questions
Do You Have To Go Through An Interview For The Federal Skilled Worker Program?
A Canadian visa immigration officer may call you for an interview before accepting your application. You cannot request to waive an interview unless the immigration officer decides that an interview is not necessary. Keep in mind, you may be called for an interview at a later date even if it's waived during application.
What Is The Processing Time Of Federal Skilled Worker Visa Application?
Your FSWP application is likely to be processed by the IRCC within six months or less. Some things you can do on your end to prevent delays include:
Submitting a complete application with all the required information;
Providing easy means to verify your details;
Responding to clarifications and queries from IRCC quickly.
How To Get Your Documents Done Faster?
As soon as you have the made the decision to apply for Canadian immigration, you should jumpstart the process by:
Register for your language test early on;
Use a job bank to search for job offers;
Arrange all your educational certificates.
Is It Possible To Increase My CRS Score?
Absolutely! Follow some or all of the tips below to increase your CRS score:
Sit for IELTS again if your score is low (you can take IELTS as many times as you want);
Try to get at least 3 years of relevant work experience;
Go for a post-secondary education (Masters, Ph.D., diplomas, and so on);
Look for spousal points (if you are coming to Canada with your spouse);
Apply for jobs in Canada! Getting an offer from an eligible Canadian employer can add up to 200 points to your CRS.
Can You Apply For The Federal Skilled Worker Program If Your CRS Is Below 67 Points?
Yes! You may be eligible for the FSWP even if you don't score 67 points.
The Canadian immigration officer will review your application and may accept it if he feels the points don't accurately reflect your skills and abilities. While the decision is made at the visa officer's discretion and may require confirmation from a second immigration official for due diligence.
This process is known as substituted evaluation.
Can You Bring Your Family To Canada On The Federal Skilled Worker Program?
Definitely! You may include the following family members in your application :
Your principal spouse or common-law partner;
Your or your spouse's children up to 22 years of age;
Dependent children of your or your spouse's dependent children.