Canada runs Provincial Nominee Programs (PNPs) to enable immigrants to settle in Canadian Provinces permanently. Ontario handles its own PNP which is called Ontario Immigrant Nominee Program (OINP) and through which graduates, foreign workers, and entrepreneurs can immigrate to Ontario.
Provinces use the PNP for choosing those suited for their particular economy and market. Each province has its own requirements and criteria, so not all programs are the same.
If you're accepted to a provincial PNP, you have permission to live and work there, and some even allow you to relocate with your family.
All PNPs are different. Today, we'll analyze the Ontario PNP. It's worth noting that Ontario handles the Ontario Immigrant Nominee Program (OINP), so keep in mind that by Ontario PNP we mean the OINP.
How Does the OINP Work?
The OINP nominates individuals for permanent residence in the province. Applicants must have the necessary skills for contributing to the economy in Ontario, and they must assist their employers when recruiting and assisting foreign workers.
Ontario partners with the federal Canadian government via IRCC (Immigration, Refugees & Citizenship Canada) to manage the Ontario PNP. It assesses and curates the applications for permanent residency.
Once an applicant has been nominated through the Ontario Provincial Nomination, they're able to apply for their permanent residency. The IRCC then makes a final decision for every application, and successful applicants receive their permanent resident visas.
How many categories are there inside the Ontario PNP?
Human Capital
Employer Job Offer
Business
Every category sports different streams for each applicant; the channels provided earlier are the most relevant for immigrants, but more can be researched through the official pages.
Ontario also has 3 divisions for workers looking to work permanently (with settlement) in Ontario. It's called the Express Entry System, and the divisions are imported from the same structure in the federal selection system for express entry.
These divisions are for French-speaking workers, Human Capital Priorities, and Skilled Trades.
The divisions work so that the Ontario Provincial Nomination can choose and nominate effectively those qualified for the IRCC Express Entry pool. These applicants must receive education and work experience among other attributes so that they can integrate effectively into the Ontario market and community.
Province programs in Ontario have their methods for attracting corporations and entrepreneurs internationally. With the Ontario PNP, entrepreneurs can be nominated for a permanent residence if they look to employ new business ideas or expand their operations.
OINP Points Calculator
Your profile scores depending on a points calculator, and your score depends on your credentials. Each entry allocates points from the government in Ontario. The required minimum is 67 out of a 100 points scale.
Getting that score (67) entitles you to a 400-score minimum on CRS, and you can proceed.
Your score per credential depends on your level of development in each. Higher education scores higher on the test, and it's the same for English and French. Work experience escalates the more you've accumulated. Arranged employment depends on the industry you'll perform and your income expectations.
Your adaptability follows a similar path: it depends on your willingness and capability to adapt: it also depends on the other criteria.
Age is the odd exception: there's an ideal "adult" age that's not too young nor old, so your score depends on how close you are to that average.
OINP Eligibility
There are many channels and categories for the different types of immigrants and their working conditions. Find the most significant categories below.
General Category
This category requires you to, first, live outside of Canada or inside with a legal status (i.e. a valid work permit). You also need to have a job offer in Ontario in one of the 3 skill types.
Skill Type 0 is for management occupations,
Skill Levels A and B are for professional and technical/skilled occupations respectively.
These levels are dictated by the NOC (National Occupational Classification) in Canada.
Lastly, your employer must be pre-screened and approved by the Opportunities Ontario department.
Once the requirements are met, the employer needs to nominate you and start the application.
Employer Job Offer: International students
For elections inside the International Student Category, the first requirement is to have either a diploma or degree given by one of the eligible universities or colleges in Canada. Then, you need a job offer from the same type as the general category (Skill Type 0 or Skill Level A or B) as per the NOC.
Lastly, you also need an employer approved by Opportunities Ontario. However, this job offer isn't restricted to your field solely.
Masters and PhD Categories
These two categories don't need to have an existing job offer. Applying through one of these categories can be done without an employer ready.
For the International Masters Graduates class, you need to apply within the first two years of earning that degree and be a legal Ontario resident. You also need to have at least a cumulative year among the past two living in Ontario, and your plans must include working and living there in the future without intentions of pursuing additional studies outside Ontario.
Lastly, you need to demonstrate high levels of proficiency in both English and French.
For the International PhD Graduate selection, the requirements are a bit looser.
You need to apply within the first two years of earning your degree. You need to have a legal status inside the country, but you can also apply if you're outside of Canada, and you must plan to work and live in Ontario.
Corporate and Entrepreneur Categories
First off, both you and your corporation must follow the requirements for the first stream.
Can self-employed professionals apply for OINP?
However, you cannot apply for an Ontario Provincial Nomination to work in Ontario exclusively through self-employment, unless you go for the entrepreneur stream.
The issue here is meeting the required investment limit. However, if your venture is large enough, then it may be worth it to take a look and how much you've invested.
Investment Requirements
At least $5,000,000
offer 5 positions (full-time and permanent) for Canadian citizens for each key staff.
You can include permanent residents as well.
"Key staff" refer to the essential personnel for your business, and they need to meet the Canadian Language Benchmark 5 as a minimum requirement for language.
Requirements for Entrepreneurs
invest a minimum of $500,000.
They need to create 2 full-time positions (permanent) at least, for both Canadians or permanent residents.
Entrepreneurs also need to meet the Canadian Language Benchmark 5 minimum requirement.
Requirements for the Ontario PNP
You can see the different requirements for the most relevant channels in the section above. However, we'll summarise them here for efficiency:
General Category
Living either outside of Canada or inside with legal status
Having a job offer in the province that's Skill Type 0 or Skill Level A or B.
Having an employer approved by Opportunities Ontario.
Employer Job Offer: International students
A diploma/degree from a college or university that's eligible in Canada.
Having a job offer in the province that's Skill Type 0 or Skill Level A or B. This job offer doesn't necessarily have to be related to the field you studied.
Having an employer approved by Opportunities Ontario.
Masters Category
Applying within the first 2 years of earning the degree.
Reside legally in Ontario.
Having lived one year (cumulative) within the last two years.
Plans to work and live in Ontario with no intention to pursue further studies outside.
High level of proficiency in French and English
Ph.D. Category
Applying within the first 2 years of earning the degree.
Having legal status in the country (you can apply from outside as well).
Intentions to work and live in the province.
Corporate Category
Investing at least $5,000,000 in the business.
Creating 5 permanent and full-time positions (for each key staff) for citizens in Canada or permanent residents.
Key staff refers to essential personnel for your business, and they must have a Canadian Language Benchmark 5 as the minimum language requirement.
Entrepreneur Category
Investing at least $500,000 in their business.
Creating a minimum of 2 permanent full-time positions for Canadians or permanent residents.
Meeting the Canadian Language Benchmark 5 language minimum.
General OINP Requirements
If you still haven't decided which stream is more convenient for you or which one you fit better, here are some general considerations regarding requirements:
You should have an employment offer from an approved Ontario recurrent with a NOC Skill Type 0 or Levels A or B.
A minimum qualification certification for eligibility. You can get either a certificate, degree, or diploma.
You must have the intent to live in Ontario.
Experience in any occupational field they have as required by the program.
You need a minimum score of 6/7 in the IELTS test. Alternatively, you can take the Canadian Language Benchmark test and score 7 or more.
OINP Application
Why Should You Consider the Ontario PNP?
Individuals can apply for permanent residence in the Ontario province. It comes with virtually all the benefits of being a Canadian resident, at least the most relevant ones.
You'll be able to work and live in Ontario like anyone else, and it means living in the largest city in Canada. It also has a high influx of immigrants, so it's a great place for meeting new people and networking within the province.
Besides work and residence, you'll receive special education and conditioning for helping you adapt seamlessly to the Ontario community and labour market. This education includes working skills, trades, and even language proficiency programs for both English and French.
An entrepreneur program with Ontario PNP
If you register through the corporate or entrepreneur streams, there's an even higher reason for you to join the Ontario PNP.
Once your business has received the approval, you'll have access to the Business Immigration Services branch for helping any employer in finding talents through immigration.
Make sure you take note of the channels you can use to contact them. Among the benefits you have, we can list how they can help you use the immigration system to fill shortages regarding labour, access international students, and enjoy an easier and faster way to get workers meeting the skills requirements you need.
A business program with Ontario PNP
Ontario PNP Business Services is a Designated Referral Partner as per the Global Skills Strategy in Canada. It can help companies promising innovation when it comes to scaling their capabilities; those investing noticeably in Ontario can also receive their help.
Said help includes LMIA processing and expedited work permits. They also have personalized aid to meet their requirements for talents with high skill levels.
You also have access to meetings (personal or teleconference), and a dedicated staff.
How to Apply for the Ontario PNP?
First, you need to choose one of the streams that may benefit you the most. After you do, check its requirements and make sure that you check all the requirements from it.
After you've chosen the stream, you can:
Enter the website and apply through the online portal of Ontario PNP. The application takes around a couple of hours until it completes.
Applying has a cost depending on the stream you choose; it can be either $1,500 or $2,000 to enter from an employer job offer or as human capital.
For business streams (corporate or entrepreneur), it'll be $3,500 for every partner or key staff who's applying with you.
You can pay with Visa and Visa debit or with MasterCard and MasterCard Debit.
The application may take some time (from 6 months to a year on average). Refer to the last section to learn how you can make the process more efficient.
If your application gets approved, and you receive your nomination from the Ontario government, you must apply for your permanent residence through the IRCC entity.
Once that's done, the Canadian government will decide whether or not you become a permanent resident.
To make sure you prepared all documents accordingly we recommend consulting a professional – an RCIC. With consultants, chances for successful job hunting are definitely higher!
What to Go for: OINP or Express Entry?
Express Entry is the main immigration program.
For the Express Entry application, you need to score at least 400 points in the Canada Express Entry Comprehensive Ranking System. You need to keep the score for both the provincial and federal procedures. This last requirement is exclusive to the Express Entry system in Ontario.
The PNP allows for a lower score. Whereas the EE program usually goes for applicants around the 450-mark, the Ontario PNP accepts those who simply passed the minimum CRS score.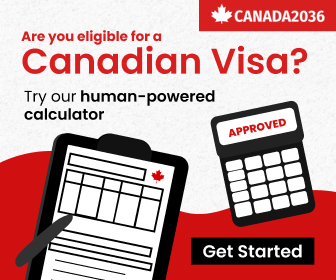 Overview of the Ontario PNP
The Ontario PNP gives an opportunity for immigrants to live, work, and develop in Ontario as part of its residents. Its different categories and streams allow people with multiple profiles to apply for their permit.
There are streams for any type of skilled individual: foreign workers, students, entrepreneurs, businessmen, and even people proficient in skilled trades.
The Ontario government partners with the federal government using the IRCC (Immigration, Refugees, and Citizenship Canada) as the meeting ground. Its aim is to help the province satisfy its labour needs for economic development.
It doesn't just provide immigrants with an opportunity, but companies inside the province have direct access to a skilled worker pool. In return, these nominees can make their lives in Canada and earn their permanent residence permits.
OINP Predictions: 2021 and Beyond
It's difficult to estimate an influx for the Ontario PNP for the next years. However, given the target list for the following years, Canada looks to admit around 139,000 immigrants between 2020 and 2021.
Given how Ontario makes up almost 40% of its population, one could estimate around 55,000 new permanent residencies by 2021.
OINP Additional Tips
Application Time and Speed Up
Usually, the application takes between a half and a full year. If you want to speed up this process, you should apply with a clear and full application. Incomplete profiles and single errors can extend the time more than usual.
Application Guidance
Round World offer guidance from immigration experts in the Canadian environment. You can seek for their guidance so that your application has a better quality and higher chances of getting approved faster.
Business Support
If you're an entrepreneur or corporate individual using the OINP, make sure to use their Business Immigration Services. It can make your ability to acquire high skill labour, and you can even prove your commitment to the Ontario economy for all the additional benefits.