For numerous immigrants, the Canadian Express Entry happens to be the easiest and the fastest path to permanent residency in Canada. In fact, most applications that go through the Express Entry are processed in 6 months. (Therefore the "Express").
However, the Express Entry process isn't simple. And it's important to learn about it beforehand to maximize your chances of success. Let's start diving into details.
What is the Express Entry?
The Express Entry is a system designed by the Canadian government to manage permanent residence applications submitted under economic immigration programs.
To be precise, the Express Entry system is used to grant permanent residency under four programs:
So, how to choose which program is better for you? Let's see.
Do you want to settle in a certain province or city?
If so, then you may explore PNP programs. They allow Canadian provinces to nominate individuals who want to settle in a particular province. Some of the applicants who choose PNPs can take advantage of the Express Entry system.
However, those applicants need to meet the requirements of one of the other three programs (FSW, CEC, or FSTC).
Do you have at least a year of full-time Canadian work experience in the last 3 years?
If that's your case, you may have a closer look at the Canadian Experience Class program. This program is designed for skilled workers all over the world who want to immigrate to Canada.
Are you skilled in a trade listed in the NOC? Do you have at least 2 years of recent full-time Canadian experience in the last 5 years?
If you meet those two criteria, then maybe a good choice for you would be the Federal Skilled Trades Program. You may learn more about it here.
All of the above doesn't apply to your case?
Then, you may explore the Federal Skilled Worker Class program.
Actually, most of the applications that are submitted under the Express Entry are the ones that go through the Federal Skilled Worker program.
Now that we had a look at the programs, let's see how the immigration process goes with the Express Entry system.
No time for reading? Check the video below:
Express Entry in Canada Explained
You may find more videos on our youtube channel.
How To Apply To The Express Entry Program
Express Entry is complicated, but it gets more straightforward if you know exactly what you want and how to present yourself in the best light.
Unsure which program to choose and how to prepare for immigration through the Express Entry?
Then you might want to talk to a professional. You don't have to go with the support throughout the immigration, but having a consultation now, in the beginning, could help you save time and money later. You may reach out to trusted professionals to ease the challenge of exploring immigration paths.
Have you chosen the program and ready to begin the application?
If so, then let's see how the immigration goes with the Express Entry system.
Step 1: Check Your Eligibility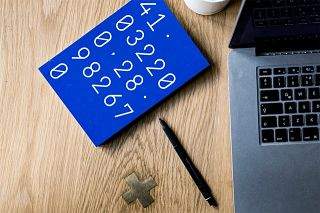 You may start with getting an idea of what chances for successful immigration you have and what can be done to maximize them.
The first thing you need to know is that no matter which program you choose, just to get into the Express Entry pool you need to be eligible for the Federal Skilled Worker Class.
There is a maximum of 100 points and you need to get at least 67. There are six selection factors that influence this score:
your education;
work experience;
age;
skills in English and/or French;
whether you have a valid job offer;
how well you will assimilate into Canadian life (the government's opinion).
We tell more about the factors in this article.
The Federal Skilled Worker program's points build the basis of the permanent residency calculator that tells whether someone is eligible for immigration to Canada in general. You may play with this tool to assess your eligibility:
The score that this tool gives can be used to get an idea of the CRS score you will receive later if you proceed and enter the Express Entry pool.
Since the CRS score will be used to rank your profile later, maybe at this point is the best time to think of what you can do to improve your score and maximize the chances of success.
Step 2: Consult RCICs (optional)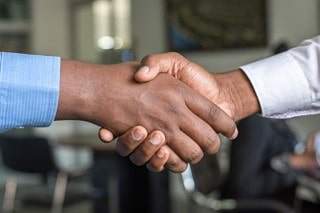 To squeeze the maximum from your background and skills you may consult professionals. RCICs, who are familiar with the criteria, can advise you on how to choose the right path and present yourself in the best light.
A lot more time-consuming and complicated way is to read and watch more about available programs to find the best fit for you. Maybe, in your case, the Express Entry programs are not worth the time and effort compared to other options. And it would be better to find it out before you move further.
Step 3: Get Your Documents Ready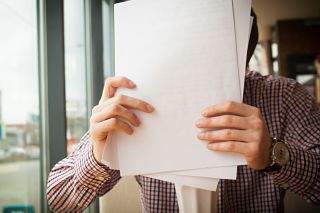 There are several Canada Express Entry documents that you'll need to submit the application. At this step, you need to prepare them all.
This step is, probably, the most complicated and time-consuming. The documents will play a significant role in whether your application is accepted, so it's crucial to get this part right.
Documents to Prepare for the Express Entry
For all applications:
Travel documents or the passport.
Assessment of your credentials from an organization approved by IRCC. To get points for the education, you'll need the Educational Credentials Assessment (ECA). If you're in a career that has a professional body associated with it, then the assessment must be carried out by them. The assessment details how your qualifications compare with the Canadian educational system.
Proof of language proficiency (an acceptable level). For that, you need to complete an approved language test in English and/or French.
If you have a job offer in Canada:
You must provide the proper description of the offer:

the start date of the position
the employer's name and address
your Labour Market Impact Assessment number
the National Occupational Classification (NIC) code
all of the pertinent details of the position including your pay, deductions, responsibilities, and the conditions of the employment (hours, full or part-time).

The job offer you submit has to be in writing.
Note that an offer from an embassy, consulate, or high commission in Canada is not allowed.
Step 4: Submit Your Profile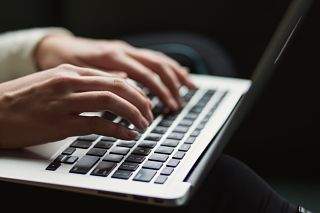 You apply to the Express Entry program via an online application management system. This is called an Expression of Interest (EOI).
There you'll submit detailed information about your personal and professional backgrounds.
Step 5: Wait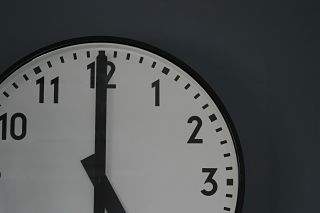 After you submit the application, if you match the requirements for one of the federal economic employment programs, your application will go into the Express Entry pool and will be given a score based on the CRS system.
CRS system shouldn't be confused with the points you needed to enter the pool (Federal Skilled Worker points we mentioned earlier). We tell more about the difference here.
This score is one of the key factors determining your possible success when IRCC does an Express Entry draw. A top score is 1,200 points. The CRS points cut-off threshold changes depending on who is in the pool in a given year.
Some qualities are worth way more than others and can increase your chances significantly. You may find them in the table below.
| | |
| --- | --- |
| Quality | CRS Points |
| Provincial Nomination | 600 |
| Approved Job Offer in a Managerial Field | 200 |
| Any Job Offer | 50 |
Candidates who have a high-ranking profile will most likely be drawn from the Canadian Express entry pool of people who have registered.
There is no schedule for the Express Entry Draws, but shouldn't take too long to know the result since the Draws tend to take place every two weeks.
Step 6: Get Your Invitation to Apply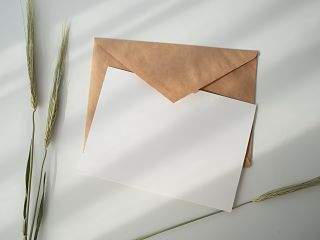 If you've been selected to apply for permanent residency, and you'll get an Invitation to Apply (ITA). The next thing you need to do is submit the documents.
You are very close to your dream now, though it's not the time to relax yet. Here we tell more about what to do when you receive the ITA.
Note, that some documents can take a while to get, and your ITA will be valid for 60 days only. Therefore, you should have everything ready before you receive the ITA.
Step 7: It's Time to Celebrate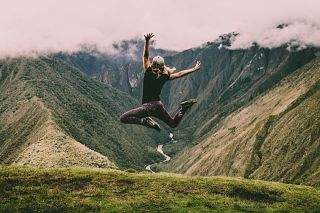 Then, if everything is fine with your documents, you'll receive a Confirmation of Permanent Residence (COPR) which will include your photo and personal information.
You'll also get a permanent resident visa if you're from a country where one is required.
Express Entry Online Application: Tips to Know
The Canada Express Entry form must be filled out carefully and accurately through the online management system.
If that sounds as simple as opening up a Facebook account, believe us – it's not. The government has tried to make the system clear and easy to use, but they haven't necessarily always succeeded.
Hopefully, these tips will help you with submitting the application.
Trust Professionals
There may be points in the application process where you have questions, or you get stuck and aren't sure how to proceed.
As nice as it is to be able to open up the computer and complete your application on the Internet, you don't have a physical person you can talk to while completing it.
That's where a Registered Canadian Immigration Consultant (RCICs) could be very helpful. These experts have dealt with numerous online applications, and they can assist you in presenting yourself in the best way possible.
Honesty on the Application
The facts you submit with your application will remain in the system, so it's crucial that you provide the correct information. When you apply for permanent residency, it will all still be on record.
Any type of dishonesty on the application will get you disqualified.
Applying with a Partner or Spouse
If you're planning to immigrate with your partner, only one of you will apply as the principal applicant.
Most of the CRS score will be determined by this applicants' qualifications. Determine who would receive the highest score and put them down as the main applicant.
Proof of Funds
If you're applying for the FSWC and FSTC programs, you have the show proof that you have the funds to support yourself when getting started in Canada.
Anyone who has a job offer is exempt from this requirement. Applicants for the CEC program are also exempt from showing funding information.
Job Offer
If you have a valid job offer, it will give you many more points on your CRS score.
However, not every job offer counts. For an offer to be valid under the Express Entry system, it must be full time, not seasonal, for a minimum of one year, for a skill level O, A, or B, job on the NOC, and either supported by a positive Labour Market Impact Assessment (LMIA) or exempt from having one.
You may read more about how to get a job in Canada here.
Specific Information
Everything on this and on the permanent residency application requires specific dates and time spans. You need to cite the dates you began and finished school programs, jobs, and any other programs.
The same relates to your personal history, such as the time period you lived in each location. You'll need specific addresses and other contact information too.
How to Get Help with Your Express Entry Application
It is possible to do some initial research on immigration processes on your own. You can also check if you are eligible for immigration without consulting professionals.
However, the decision to move your entire world to Canada is one of the biggest of your life, and you want to do everything you can to make sure that you succeed.
The best move you could make for yourself would be to hire a trusted Registered Canadian Immigration Consultant (RCIC). Your consultant will make sure your application places you in the best light possible, maximizing your chances of success.
You may also watch a video about why people go to RCICs for help.
The Express Entry system and the overall immigration to Canada is doable but complicated. Hopefully, this article has helped you learn more about it. You may also read the questions below, explore the rest of our website, or reach out to our team.
We hope you have an amazing immigration journey through the Express Entry or other chosen path.
Express Entry: Commonly Asked Questions
What are Your Chances to Immigrate with the Express Entry?
Your chances, then, depend largely on your CRS score.
To give you some idea of the Canada Express Entry statistics, in 2020, more than 100k ITA's offered in 27 ITA rounds.
The majority of the invitations that were issued were for people applying through the Federal Skilled Workers Program (53%) and another third of the offers were for people in the Canadian Experience Class (34%).
What is the Canada Express Entry Processing Time?
It's very difficult to give a definitive answer to the length of the entire process.
For some applicants, it will only take 6 months. For others, outside factors will lengthen the time it takes to get permanent residency. Candidates with a low CRS score may have to wait a long time to receive an ITA. However, the goal of IRCC is to process applications within 6 months, and in most cases, this aim is achieved.
What are the Express Entry Fees?
There are some Canada Express Entry fees, as well as some costs for the Provincial Nominee program. It is estimated that a single person could pay up to $3000, while this number could get higher for bigger families.
Usually, Express Entry application fees include:
$1325 for an application
$225 for a dependent child
$85 biometrics for main applicant or $170 for 2 or more applicants
Remember that if you've decided to hire an RCIC, further fees may apply.
How Often Does Express Entry Draw Take Place?
Usually, Express Entry draw takes place every two weeks.
When will the Next Express Entry Draw Take Place?
There is no official schedule. However, Express Entry Draws often happen on Wednesdays.
Is Canada Processing Express Entry applications during COVID-19?
Yes, Express Entry applications are being processed. However, some delays may happen. The Express Entry Draws are also taking place.