Ask anyone who has emigrated to Canada, what they miss the most about back home, chances are high they'll answer: Family.
If you're like most immigrants, you're probably missing your parents, grandparents, cousins, nieces and nephews. And even as you build your life here, you can't help but yearn for the people you've left behind. The first step is always the hardest, but consulting with an RCIC could make the process easier for you.
From Sponsorship Visa to Super Visa, your family is welcomed in Canada. Keep reading to learn how you do that.
Family Immigration to Canada: Who Can be Sponsored?
Thankfully, Canada has one of the best immigration policies around the world. Canada's Family Class category of immigration allows you to sponsor family and relatives!
Can You Sponsor Anyone to Canada?
Almost! You can sponsor anyone who is a relative (related by blood or adoption) as long as they meet certain criteria.
Option 1: Siblings, Nephews & Grandchildren Sponsorship
You can sponsor the following family members:
A sibling
Nephew or niece
Grandchildren
The ones who will be sponsored need to meet the following criteria:
Be under eighteen years of age
Have no living parents
Have no dependent children or spouses
Be related to you by blood or through adoption
For example, let's say you moved to Canada from South Africa, and you left your nineteen-year-old brother and elderly mother behind.
You may wish to sponsor your sibling because he is young and can have a more promising future in Canada, but he would not be eligible because not only is he over eighteen but he also has your mother who is still alive.
Option 2: Parents and Grandparents Sponsorship
This option enables you to sponsor:
Parents or grandparents
Their spouses (if divorced or widowed)
Dependent children (your siblings related by blood or through adoption)
This option is also known as "PGP".
It is dedicated entirely to facilitating the sponsorship of parents and grandparents for citizens and permanent residents of Canada.
You may learn more about this program here.
Is there any other option for Parents & Grandparents?
Yes, Supervisa is the answer.
Note that there is a maximum number of applicants Canada accepts under this PGP, there is a cap.
Because of the limited availability, some people opt to bring their parents or grandparents to Canada through the Supervisa.
Connecting with an RCIC can help with a better understanding of the application process. You may find more details about the Supervisa here.
Option 3: Spousal Sponsorship
This program is designed to enable sponsorship for:
common-law partners
conjugal partners
Common-law partner and spouse immigration is one of the most popular sponsorship programs, therefore, you will find lots of information and life-based stories about how it goes.
An interesting fact about this program: there is a possibility for your partner to apply for an Open Work Permit.
This means your beloved who is getting the spouse visa can work for any Canadian employer for a period of time.
You may find more information about Spousal Sponsorship here.
Ready to Begin Your Journey to Canada?
Book a free consultation with our certified immigration consultants today
Option 4: Other Relatives
Basically, you may sponsor any relative (by blood or via adoption).
There are no age or gender restrictions for the relative, however, certain conditions have to be met such as:
You have no other living relative like a parent, spouse or sibling that you can sponsor.
The person you want to sponsor has no relatives in Canada who is a permanent resident, a citizen or registered Indian.
If you do sponsor a relative under this option, you also have to sponsor the spouse or children of your relative (if there are any).
For example, let's say you are an unmarried woman with no children. Your parents passed away years ago and you don't have any grandparents either. Because you are all alone in Canada, you wish to sponsor your widowed forty-year-old uncle.
Based on the criteria above, you and your uncle would meet the initial eligibility requirements. If your uncle has a ten-year-old daughter, she will also have to be included in the application.
Who Cannot be Sponsored?
It is possible to meet all the criteria listed above and still not be eligible for sponsorship. Canadian law forbids anyone who is considered to be 'inadmissible' from coming to Canada. Someone may be considered inadmissible if they have a criminal record, have terrorist connections, or have medical issues among other things.
If the person you are looking to sponsor is considered inadmissible, they, unfortunately, will not qualify for sponsorship. But an RCIC can make things clear for you.
How to Sponsor Relatives to Canada in 6 Simple Steps
Step 1: Check the Eligibility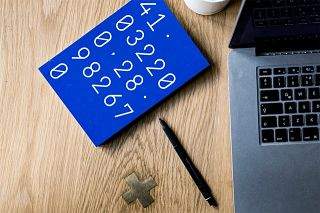 There are certain requirements to meet both for you (sponsor) and for your relative.
Requirements for a Sponsor
Be over eighteen years of age;
Meet certain financial expectations, i.e. cannot be bankrupt;
Be either a:

Permanent resident who is not under any removal orders;
A Canadian Citizen;
Or registered as an Indian under the Indian Act;

Be physically residing in Canada;
Have a clean criminal record free of any serious offenses;
Please note, that meeting the family sponsorship requirements does not guarantee a successful family immigration process. Other factors can play a role in the decision-making process and result in your sponsorship application getting rejected.
These factors can include:
If you have outstanding debts with the Canadian government;
Are in receipt of welfare or social assistance (not related to a disability);
Sponsored someone previously and failed to provide for them;
Are in jail.
Also, note that for each program there are also requirements for the ones you sponsor.
Step 2: Consult an RCIC (optional)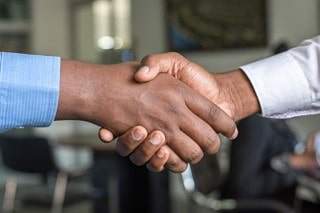 You can take the assistance of registered consultants for professional guidance, and to save time and effort.
You may get a free consultation by leaving your details below:
Step 3: Submit the Application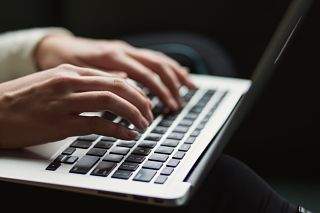 In order for your relative to get their permanent residency (PR), you have to sponsor them and they have to apply for their PR. The application for sponsoring and PR have to be sent at the same time.
The application package can be found on Immigration Canada's website, it includes all the forms you will need as well as detailed instructions.
There is a fee involved with the application process, which will need to be paid with your application. Once the package is complete, it needs to be mailed out.
Do you want to sponsor you parents or grandparents?
Note that for parents or grandparents sponsorship, you will need to complete an 'interest to sponsor form' before the application. Once the form is received, you will be invited to submit an application form.
Step 4: Wait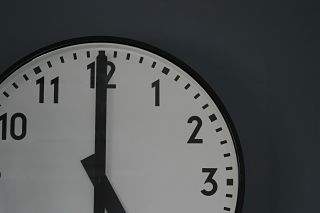 A government agent will review the package and let you know if you're missing information or if there are any problems. If they have everything they need, they will begin processing your request and provide you with an application number. Wait times vary from person to person, country to country. But generally, it will be several months to a year before you hear back one way or another.
Throughout the process, your relative may have to go for biometrics, a medical examination and a criminal background check.
To track the process of your application, you can link it to an online account and receive email updates on what's happening with your application.
Step 5: Get the Documents and Get Ready for a Family Reunion!
If everything is fine, you will be notified about your success!
That would mean that soon your relatives will finally come to you to Canada!
Step 6: Remember, You Remain Responsible
When you sponsor someone, your responsibility does not end with submitting the necessary paperwork. By submitting an application you are agreeing to support them financially for up to twenty years and provide basic requirements such as clothing, food, shelter and medical expenses which are not covered by the province such as dental and vision care.
The person you are sponsoring also signs an agreement stating they will do their best to support themselves and find gainful employment.
But until that happens, keep in mind you are responsible for their well-being.
Key Take Away
People sponsor or apply for Supervisa for any number of reasons such as wanting to be reunited with a spouse or child, a desire to give an orphaned nephew a better life or taking care of aging parents.
Whatever the reason, whatever your situation, Canada has many fantastic options for visas, immigration and sponsorship so when you emigrate to Canada it doesn't mean saying goodbye to everyone you left behind. And life proves that family immigration to Canada is a common practice.
You may have left home to study in Canada and now that you've finished school, you have a career, you got married and you're thinking of starting a family. It's natural to want your parents around so your children can know them and love them.
You've worked hard to build a beautiful life for yourself here, make it more special by sharing your goals and achievements with loved ones.

Bottom Line
If you want more information, you can get in touch with our Canada2036 team – we'll be happy to help. You may also seek the consultation of an RCIC agent to immigrate to Vancouver.