The Canadian Experience Class (CEC) is the perfect way to permanent residency for foreign workers. If you have worked in Canada for at least a year, you can settle here through the CEC. The program is a stream under the Express Entry immigration system that allows skilled foreign workers to settle in Canada.
The immigrants under CEC are seen as valuable assets by the government of Canada. They contribute economically and culturally to the development of the country. The Canadian government recognizes such candidates and invites them to apply for permanent residency.
Why Consider the Canadian Experience Class?
Applying to Express Entry under the CEC has a few distinct advantages. They include:
CEC candidates have at least a year of work experience in Canada. This advantage lets you get extra points in the Comprehensive Ranking System (CRS) under Express Entry.
You don't need to submit too many documents to qualify for CEC. As a result, most applications are processed within 3 to 4 months.
CEC candidates don't need to present any proof of settlement funds, unlike FSWC and FSTC. This can also go in your favour.
You don't need to be in Canada to apply for CEC. If your work experience is within the last 3 years, you can apply from outside the country.
Are there any nuances of the CEC program you need to know before you start?
First, not that applying to CEC doesn't automatically grant you entry to Canada. You still need to score the cut-off required to get the ITA. The cut-off score changes from time to time and is not fixed.
Second, note that CEC candidates can settle anywhere in Canada except the province of Quebec. The province runs its own skilled worker program known as QSWP. If you want to live in Quebec, you need to apply directly to the province.
How to Apply for the Canadian Experience Class in 7 Simple Steps
The whole process of application for CEC is quite simple if you know what to do. Let's have a look at the main steps you would need to take.
Step 1: Check Your Eligibility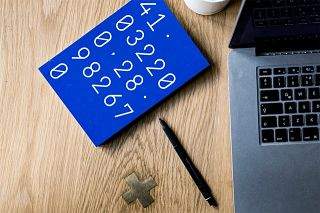 There are certain requirements to apply for CEC. You may check beforehand if this program is the best choice for you.
First of all, as for any other program processed under the Express Entry, you need to be eligible to enter the Express Entry pool.
To check if you meet these criteria, you may use our specially designed tool:
Then, you need to check if you meet the specific CEC requirements.
Work Requirements
Minimum skilled work experience of 1 year (within last 3 years of application)
You must have gained the experience by working in Canada legally
The work experience must be in:
Full-time work, or
Part-time work (total time should be equal to a full-time job)
The work experience must be in jobs mentioned in the Canadian National Occupational Classification, and include:
Skill level 0: Managerial jobs
Skill type A: Professional jobs
Skill type B: Skilled trades and technical jobs
Your work experience can be in one or more categories mentioned above.
Language Requirements
Along with work requirements, you also need to meet the Canadian Experience Class language requirements:
Language Ability
You need to satisfy the required language levels for the job you are going to perform. You will need to prove your ability in:
Listening
Speaking
Reading
Writing
Language Level
For skill type 0 and A jobs: Canadian Language Benchmark 7
For skill type B jobs: Canadian Language Benchmark 5
Language Tests
TCF (French)
TEF (French)
IELTS (English)
CELPIP – General (English)
Adding language skills also helps you score more on your CRS.
Note: The language test results can be used only for 2 years after the date of the result (IELTS, CELPIP, TEF, TCF). And, according to Canadian Experience Class language requirements, the test must be valid when you apply for permanent residence. Most applications are processed within 6 months, so it shouldn't be a matter of concern for most candidates.
Educational Requirements
Canadian Experience Class eligibility does not depend on the education you have. You don't need to meet any education requirements for CEC. But submitting your educational qualifications do add some extra points to your profile under CRS. You can get points for:
Completing a degree, certificate, or diploma from a Canadian institution (secondary and post-secondary)
Completed foreign degrees
Note: If you have a foreign degree, you need to submit an Educational Credential Assessment (ECA) report. You can get it from any designated organization and prove your degree is equivalent to a Canadian institution.
Step 2: Consult an RCIC (optional)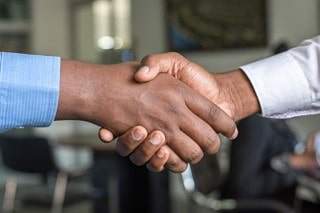 You can take the assistance of registered consultants for professional guidance, and to save time and effort.
Step 3: Create Your Express Entry Profile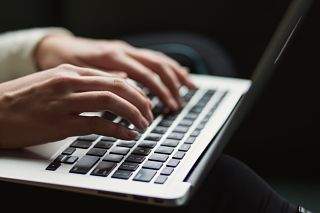 You need to create a profile on the IRCC website to include yourself in the Express Entry pool.
The process requires you to submit some personal information like history. Some information is self-declared, while for others like language abilities, you need to provide documentation.
Complete all information and create a strong profile to get a good CRS ranking. Here you may find some tips on how to strengthen your profile.
Step 4: Get your Invitation to Apply (ITA)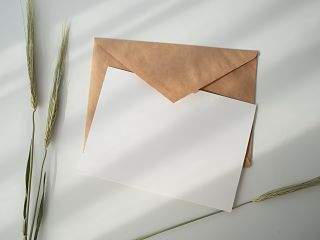 You will have to wait till the IRCC conducts an Express Entry draw to receive your ITA.
You should have a valid work permit for at least 4 months after you get your ITA. If it's expiring before that, you have to apply for a Bridging Open Work Permit. You can only do this after you submit your application for CEC.
Step 5: Prepare the Documents and Submit Your E-Application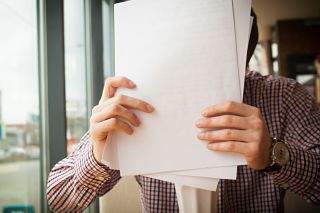 You will need to submit an e-application within 60 days of getting your ITA.
The application should be submitted along with comprehensive work reference letters from your previous employers.
Also, CEC requires you to complete a medical and security check before you can get permanent residence. You will need to submit a medical report from an IRCC-approved panel physician.
You also need to provide a clearance certificate that proves you have completed a police background check. You will have to submit clearance certificates from each country you have resided in for a minimum of 6 months (after the age of 18).
Step 6: Get Confirmation of PR Status
Your e-application will be evaluated by the immigration officers. If everything is alright, you will receive a confirmation of permanent residence (COPR) letter.
Most candidates receive the COPR within 6 months or less. This means you have been granted permanent residence by the Canadian government.
Step 7: Get Your PR Card and Celebrate!
You can apply for your PR card once you receive the COPR. The PR card is proof that you are a resident of Canada from now on.
Congratulations!
CEC Outlook: 2021 and Beyond
Canada is planning to welcome more than 1.2 million immigrants between 2021 and 2023. And good news is that Canada plans to bring in more skilled workers who have experience working in Canada under the CEC. So, if you are looking to immigrate to Canada and have the required work experience, you can apply for CEC right away!
Can you immigrate with CEC this year?
It is possible to check if you can immigrate right now. You play with our tool to assess your eligibility: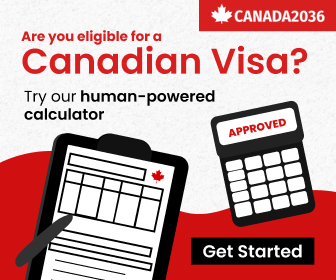 Canada has issued 92,350 ITAs in 2020 making it a new record-breaking year for Express Entry. And the tendency seems to be continued.
The future looks bright for candidates who want to come to Canada under CEC in 2021 and beyond. You can enter yourself in the Express Entry pool and wait for the next draw to get your ITA (if you get the cut-off CRS score).
Canadian Experience Class: Commonly Asked Questions
Here we have answered some of the questions you may have regarding travelling and working with a Canadian Experience Class. Feel free to reach out to us and ask any questions you have – our team would be happy to help!
How Long Do You Have To Wait For CEC Application?
You first need to create a profile on the IRCC website to opt for CEC. Then you must wait till the IRCC conducts a draw. After that, you can get your application processed within 3 to 4 months a maximum of 6 months).
Then you can receive your ITA, which you must submit within 60 days of receiving it. Then the IRCC will issue you the COPR document within 6 months.
You can expedite the process by-
Creating your Express Entry profile at the earliest
Providing accurate information
Cooperating with all verification processes
Arranging fees and documents in advance
Can Self-Employed Professionals Qualify For CEC?
Self-employed professionals won't be able to apply for CEC. The work experience must be under a Canadian employer and covers only full-time and part-time work. You might want to
check the Start-Up Visa
instead.
Work experiences gained while studying are also not considered under the CEC. So if you are a full-time student and worked a co-op term, you still don't qualify for CEC.
How Much Time Can It Take To Arrange CEC Documents?
Here are the following documents you need and estimated timeframes:
Passport and travel documents: You can get your passport usually within 1 month.
Language test results: It takes around 2 to 3 months to get your language results. They are valid for another 2 years.
Educational qualifications: You need to submit your Canadian education qualifications or CEC.
Medical report: It may take a few weeks to get your medical exam reports.
Security check: A police background check usually takes a few weeks.
How To Get CEC Documents Done Faster?
Arrange the documents beforehand
Sit for language tests before you create your profile
Get your police verification done in advance (you can go to a passport Seva Kendra)
Keep your job reference letters ready
Pay all fees on time
How Can You Increase Your CEC Score?
You can add more points to your profile by:
Having multiple degrees or certificates
Work experience of more than 1 year
Establishing a Canadian connection
Are You Eligible For CEC If Your Score Is Less Than Cut-Off?
The cut-off score for CEC is dynamic and changes periodically based on many factors. You cannot get the ITA if you fail to score at least the current cut-off mark.
Can I Bring My Family Under CEC?
Absolutely! You can bring your spouse and children and settle as permanent residents in Canada under CEC.
Can You Apply To The Canadian Experience Class Program From Outside Of Canada?
It is possible to apply to the Canadian Experience Class program from outside of Canada as long as you meet the eligibility requirements. If your work experience is within the last 3 years, you can apply from outside the country.
Do I Have To Sit For An Interview For CEC?
Usually no. But an immigration officer may call you to his office for verification.