Not a day goes by in South Africa where you don't hear bad news. It is a never-ending cycle of stress and negativity.
It could be time to start the immigration process, after all, many South Africans have gone that route. In all honesty, the situation in the country is only getting worse and not better. Canada is actually a great country for South Africans to immigrate to.
Immigration to Canada from South Africa could be a life-changing decision. Here we have listed just some of the nice things to expect when moving to Canada from South Africa.
No time for reading? Check out the video below:
Top 10 Reasons to immigrate to Canada from South Africa
-> Discover the pathways to Canadian Immigration: How to Immigrate from South Africa to Canada
Canada Is Safer For You And Your Family Than South Africa
Trying to raise a family in South Africa is extremely difficult. Having to constantly be on the lookout for criminals can be exhausting. Canada is a much safer place and the crime rates are much lower.
After you immigrate to Canada from South Africa, finally you will be able to rest your head on your pillow at night, knowing that you and your family are safe. You can also have peace of mind that you and your family will remain safe in the years to come.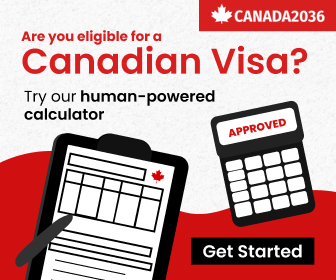 You Can Join a Growing South African community in Canada
Do you recognize the ex-South African now proud Canadian above?
Canada is home to many South Africans who already immigrated successfully. Many people have taken a leap of faith and have gone through the process of emigrating to Canada. They have tried and tested Canada out for you, and the results have spoken for themselves.
How Many South Africans Live in Canada?
There are more than 50,000 South Africans currently residing in Canada.
Canada also has a diverse population and they will welcome you and your family with open arms.
Canada Is Known For Its Excellent Education System
Canada has been voted as the best place in the world to study. It is home to some of the top universities. If you want your children to grow up being well educated, then Canada is a great choice. Many people immigrate from South Africa to Canada just to get a better education than they can in their home country.
It gets even better, education in public and secondary schools is completely free in Canada. So, if you want your children to grow up with quality education, which you can afford, then immigrating to Canada from South Africa could be the right step for you.
Thinking of studying in Canada? Use this Study Permit to Canada Guide.
You Can Enjoy Access To Universal Healthcare
In South Africa, it is a known fact that government health care is really bad. Only those who can afford private health care are able to get proper treatment. The waiting queues in public clinics and government hospitals can be an absolute nightmare.
In Canada healthcare will be a worry of the past. Everyone has access to a proper health care system. All residents have access to decent emergency services too.
Knowing that you and your family can have decent medical treatment for the rest of your lives is an invaluable reason in itself to immigrate to Canada from South Africa.
A Booming Economy
The economy in South Africa is nothing short of a nightmare. The unemployment rate seems to be getting worse and worse. Fortunately, Canada is in a completely different boat.
Canada has a booming and thriving economy which is very stable. You might want to immigrate from South Africa precisely to Canada because the difference in the unemployment rates of those two countries is considerable. The unemployment rate in Canada is low compared to many countries.
What Is the Unemployment Rate in Canada?
The unemployment rate in Canada
dropped to 9.0 percent in September of 2020 from 10.2 percent
in the previous month.
Like the rest of the world, Canada is going through a tough time with the COVID-19 economic impact. The unemployment rate usually has been lower and hopefully with go on dropping in the future.
You don't have to be a math genius to understand the wealth of opportunities that immigration from South Africa to Canada can give. The list for choosing Canada as the perfect immigration destination goes on and on. We would be here all day if we had to list all the benefits.
Explore the Federal Skilled Worker Program for more information.
Canadian Roads are Much Safer
In South Africa, it is a known fact that taxi drivers are everywhere. They take over the roads and they have a real tendency to weave in and out of traffic. Even though there are road rules and laws, many people don't abide by them.
The roads themselves are often not maintained. This creates a danger to your vehicle and to yourself Manners and showing courtesy on the roads only took place years ago before dinosaurs even existed.
In Canada, you can look forward to the wonderful roads that are properly maintained. And the driving rules are actually taken seriously. Most people abide by the laws and regulations of the roads. You won't run into annoying speeding taxis and drivers are actually polite to one another.
You won't even need to adjust anything as they also drive on the left-hand side of the road. Driving in Canada is stress-free for the most part. This means you can drive more, be safer, and enjoy driving trips.
How Many Car Accidents Happen in Canada per Year?
160,000 car accidents. That is a pretty nice figure for the entire country compared to 1,000,000 car accidents that happen each year in South Africa or, for example, compared to 6,000,000 car accidents that happen in the USA.
Since most of us spend so much time on the road, safer drives are a good enough reason to consider emigrating to Canada from South Africa.
You May Actually Be Wanted In Canada
People are desperate to get out of South Africa. In fact, they will do just about anything to get into another country. It may seem like a dream to move from South Africa to a country like Canada.
Instead of having to try a million ways to get into other countries rather immigrate to Canada. The good news is that Canada actually wants citizens from all over the world including South Africa.
Applying for permanent residency once you are in Canada is actually quite simple.
Added to that is that there are many different ways that you can successfully move to Canada from South Africa. The immigration and visa programs for Canada are actually very accommodating.
Canada is continuously increasing its immigration targets. Canada has a goal of inviting 1.3 million immigrants into Canada by 2021. There is no reason why you shouldn't be one of those 1.3 million people.
Canada offers one of the most welcoming immigration programs in the world – the Canadian Express Entry Class. Check it out!
You Can Expect A Stable Salary
Some people worry a lot about what to expect when immigrating to Canada from South Africa in terms of salary. And, those would be happy to learn that one of the best things about Canada is that they pay proper salaries. There is no such thing as paying below minimum wage this is a common thing that is done in South Africa. There are also many South Africans who work on a commission-only basis.
No more financial stresses, as Canada has rules that are followed. Canada is a country where you can expect a good salary. So, when emigrating from South Africa to Canada be ready for wonderful changes. Not only can you expect a good salary but there is job stability.
In South Africa, it is very common to get retrenched. Job stability in South Africa does not exist. Moving to Canada will eliminate all these issues, plus you will have a job for years to come.
What Is the Average Salary in Canada?
The average Canadian salary in 2020 is around $1,000 per week – which means that the annual average salary is around $55,000.
The Canadian Government Is Strong And Established
There is no disputing the fact that the government in South Africa has let many people down. There are continuous political issues and corruption is at an all-time high. Unfortunately, the future of the country is in great jeopardy.
This is not a way to raise a family. Canada is the ideal country to immigrate to with your family. They have a very strong and stable government. Canada is a first-world country and the future for its citizens is very positive. If you want to be assured of a positive future, then immigrating to Canada from South Africa could be a great decision.
Canada Offers Visa-Free Travel Opportunities
Let's be honest life in South Africa is stressful. Money is tight and the future is unpredictable. This leaves little time to travel and enjoy life. If you have dreamed about travelling the world with your family, then this could become a reality.
How Many Countries Can Canadian Citizens Visit without a Visa?
184 countries! That makes the Canadian passport one of the most powerful passports in the world.
People emigrating to Canada, enjoy the benefits of many visa-free travel opportunities. Once you have a Canadian passport you will be able to travel to your heart's content. You won't even need to apply for a visa. Many wonderful travel adventures await you and your family.
In Conclusion: Is Immigration from South Africa to Canada a Good Idea?
Probably, you have no doubt left that Canada is a nice destination for immigration.
Canada is a stable country that will provide a safe and prosperous future for you and your family.
Immigration from South Africa to Canada will be the best decision you have ever made, guaranteed, so let's get started!