Canada is a popular destination for students because of the excellent reputation the country has for accommodating foreigners, and because the nation runs one of the best educational system in the world.
Luckily, there are special student visa programs in Canada aimed to make entry and stay easy for students from abroad.
Why Canada is Attractive for Students

Some of the top reasons why Canada is a very popular destination for immigrants, especially for schooling, are as follows:
Reason #1 – Canada is Immigrant-Friendly
This means that the people don't display the same hostility that some other countries who are not welcoming to immigrants.
Reason #2 – Getting Canadian Student Visa is Easy
Acquiring a Canadian visa is relatively easier than securing one for many other countries.
Reason #3 – Reputable Educational System
According to BBC, when it comes to education, Canada ranks among the top countries in the world.
Reason #4 – Life in Canada is Relatively Affordable
The cost of living in Canada can be affordable depending on where you live. Though cities like Toronto can be expensive to live in, it's relatively cheaper when compared to living in other major cities of the world like New York. And both the government and the universities offer loans and scholarships to deserving international students.

Now that we have looked at the reasons why studying in Canada can be a good idea, let's see how to become Canadian student.
No time for reading? Check the video below:
Student Visa in Canada Explained
You may find more videos on our youtube channel.
How to Become a Canadian Student in 5 Simple Steps
Step 1: Choose the Universities You Want to Attend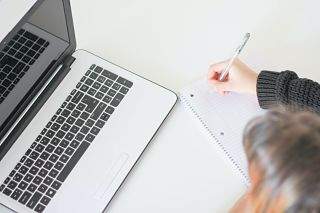 Creating a list of universities you want to attend – is a good start. You should definitely select more than one school, because there is a chance that the first university you choose won't accept your application.
There could be many reasons for this but making more than one choice gives you a better chance of getting into a school.
Step 2: Consult RCICs (optional)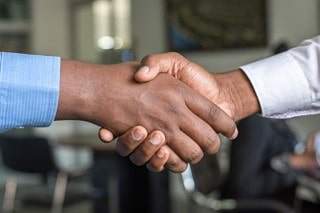 The process of applying for a Canadian visa is quite rigorous. If you can, it's best to apply for the visa with a help of RCICs who are professionals in both – successful university applications and immigration for students.
It's not compulsory to hire an agent if you want to get a study visa. One reason you may want to hire one is the fact that an experienced agent knows the best way to go about getting the visa.
But with RCICs chances of success could be higher. Another reason why people hire RCICs is that they help to make sure all of the required documents are complete and well-arranged. Moreover, they take over routine paperwork.
To get the free consultation with an RCIC you may fill in the form.
Step 3: Apply to Universities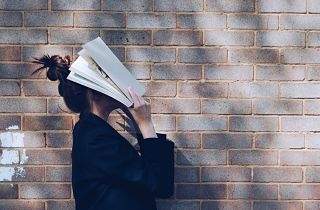 The next step to take is going to the school's website directly to apply for admission and filling out the application form. This would require, among other things, an essay as to why you picked this particular school.
At this stage it is also the time to prepare the documents. You may find the list of those below.
The documents to prepare for the university application
Completed application form
A document that confirms your secondary school completion
Transcripts from your secondary school
A test of English proficiency certificate. Most schools require TOEFL or IELTS. Some universities may use your SAT score. However, you'll still have to write TOEFL and/or SAT before continuing the process.
A resume that shows volunteer work, community involvement, and other achievements
Check out these preparation courses.
You also have to keep in mind that the requirements vary from one Canadian school to another. Make sure you do your research and check exactly what documents you need for admission. Better still, consult the agency.
Step 4: Apply for the Student Visa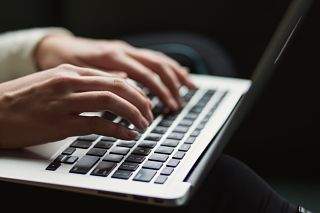 Now it's time to apply for the Student Visa. To do so, you need to get all your documents and submit them to the Canadian embassy nearest to you.
What is a Student Visa Exactly?
Also called a CIC study permit, a student visa is a document that allows visitors to stay and study within Canada. International students aren't allowed to stay in the country without a valid study permit. Of course, an RCIC can help you make this process much easier.
Who Is Eligible for the CIC Study Permit?
Studying in Canada is not something that just anyone with any profile can do, some of the Student Visa eligibility requirements include:
You should be enrolled at a designated distance learning institute
There should be enough funds to cover your tuition fee, living expenses and living expenses during your time as a student.
Return cost for yourself and anyone accompanying you to Canada.
You must also have no criminal record or case pending with the police
The embassy would require you to provide a medical certificate showing that you are in good health.
And finally, you should be able to prove to the Visa Officer that you would leave Canada immediately your Canadian visa expires.
These are basic student visa requirements that are comparatively stable and do not change from year to year.
What Documents Do You Need to Apply for the Study Permit?
To apply for a Canadian visa, you need to prepare some documents.
The documents to prepare for a Study Permit
Completed visa forms obtained from the Canadian government's official website
An original copy as well as a photocopy of your passport, with six months' validity after the return date and more than one blank page. You can get a passport from your local government office.
Two coloured photographs. (420×540 pixels, JPEG files and between 60 kilobytes to 240 kilobytes)
Flight reservation showing the airline, date, and time of arrival in Canada
Visa application fee proof of payment
Proof that you have sufficient funds to support yourself through your period of stay in Canada (bank statements of the sponsor, or proof of scholarship award). Canadian authorities generally expect you to have $CAD 11,000 for living expenses, outside of your tuition fee.
Letter from a certified hospital showing that you are in good health
Letter of authorization for minors under 18, signed by both parents or a legal guardian
A police report, showing a clear criminal record
Acceptance letter from the institution where you're going to study
Academic certificate from secondary school
A self-addressed return courier envelope/
Do You Need Anything Else Apart from the Study Permit?
Certain countries don't require a visa to get into Canada, but you do need an eTA (electronic travel authorization). You have to check the list of countries that can get into Canada without a visa to see if your residence is on it.
You also have the option of getting a Temporary Resident Visa. This document allows you to re-enter Canada after the completion of your tertiary education. Your TRV, if granted, will be linked to your passport. You should apply for the temporary resident visa 3 months before your visa expires. The application costs $100, and you can apply either online or in person by filling out a form.
Note that usually the eTA or visa is issued together with a study permit. You do not need to apply for them separately or to pay any additional fees.
Any other assessment to prepare for?
Later on, after documents' submission, you will need to go through an interview with the visa officer.
Simple rules to follow for the interview include:
Dress well. The first impression the interviewer will have of you is your appearance.
Smile and have an air of confidence, not arrogance. Greet the interviewer in a friendly manner when you sit down.
The visa officer is the person in charge of interviewing you and determining whether you're eligible for the visa.
Some of the questions you're likely to get from the visa officer
Why do you want to study in Canada?
Which secondary school did you attend?
How do you intend to cope with the weather?
How will you deal with the stress of studying in school?
Why are some documents missing? This might be a trick question to get you off your game. Simply answer, "It's there."
Other question that relate to your studies and your ability to understand social cues
Step 5: Celebrate Your Success!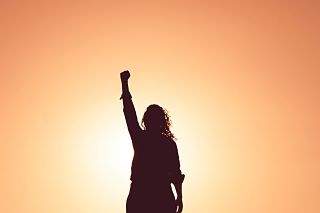 If everything is fine – you will be handed your passport with a stamp and a document showing that the Canadian government has approved your request to study in Canada.
It happens right after the successful interview. Then, of course, you can be free to pack your things and prepare yourself for the amazing time in Canada.
Ready to Begin Your Journey to Canada?
Book a free consultation with our certified immigration consultants today
Tuition Fees and Scholarships for International Students
The cost of education in Canada is moderate compared to similar countries. However, it's still a bit high compared to the cost in some countries.
You have to be prepared to pay some initial costs in order to start university. The costs may include:
Cost of application
Cost of the flight ticket (This is one of the documents to be submitted when applying for the visa)
Cost of the immigration agency's services
Visa application fees, which are usually in the range of CAD $150 and CAD $45
Cost of passport application or renewal
Miscellaneous costs, like the fees for obtaining notarized documents, etc.
Looking at the list, you may start wondering about scholarships. Good news is that there are lots of scholarships available for international students, and you may be able to get one if you go about it in time.
You will pay your tuition once you arrive in the country, and you have a small window to apply for a scholarship. There are numerous sites online where you can get details about Canadian scholarships and the specific ones that apply to your school.
If you are using an agency, they'll run through the scholarship process with you. However, if you are doing it yourself, you'll have to do a lot of research. In order to be considered, you'll be required to have an SAT score in the 1400 range, or a TOEFL score in the 75 range.
Study and Work in Canada as a Student
Getting to Canada is not the final step, since you'll still need money for your living expenses.
The school you attend might provide options for making some income, which would generally include:
Student loans – the loans available in most tertiary institution available in Canada are for indigene students or permanent residents. Therefore, international students might need to look to banks or private finance institute for loans.
Partial scholarships – some scholarships do not cover all your tuitions. There are 50% scholarships which only covers half of your tuition, 80% – covers most but not all the tuition and many more like this. In cases like this, students would be expected to pay the balance.
Work-study programs – if students can't get a scholarship they can apply for the work-study programs of their institution. What this means is that they would be able to work between classes and save enough money to cover the cost of their tuition and take care of their upkeep. Students who are on partial scholarship are usually found in this category.
What about Families and Couples?
Canada permits you to bring your spouse along if you are married. But the condition to be able to do this, is that you have to be above the age of 18, else you are considered a minority.
If you bring your spouse, then you would be able to apply for open work permit which allows your spouse to work while you school full-time. The spouse can either apply for visa alongside the student or wait till the student gets their own visa to apply. Also the student would have to mention everyone that would go along with him in his visa submission. This would make it possible to apply for open work permit once they get there.
From Student Visa to Permanent Residency
As a student, there are 4 programs available which can lead to permanent residency. They include:
Express Entry Visa
This system is amazing because it saves you all the headache of doing countless paperwork. The steps involve going to the Canadian website and filling out an application form that lets the electronic system to rank you. If you get a high ranking, you could have your permanent residency granted in 6 months. One of the way to get a high score in your ranking is to have gone through one of the higher educational institutes in Canada.
Provincial Nominee Class (PNP)
This program is for people who know exactly in which province they wish to settle and whom the Canadian government deems able to contribute to the economy.
Canadian Experience Class
This program is generally for students who have completed their post-secondary education at an accredited Canadian institution. They can then apply for permanent residency after at least 12-months of full time skilled work experience.
Quebec Experience Class
If you are proficient in French and have either worked or completed your studies in Quebec, then you can apply for permanent residency without having any work experience.
You may begin with checking your eligibility for immigration right now:
p.s. just for fun, you may answer as if you already got Canadian education and see how it affects the eligibility score.
Before You Go – a Short Inspiring Quote
Getting into a Canadian university could be challenging.
But it's not all bad and love can lighten all the burden. You can find the perfect one in Canada, that one that would drive the edges of your hearts into the moon and back. With students like you wishing to study in the university environment, you would find like minds and singles all over the place
Here's what a student from Canada says:
So, just close your eyes and imagine it, forget all the stress and release the tense muscles. As you glide through the campus, you run into someone and when you looked down books were flying everywhere. You look up and beheld the most beautiful thing your mind could conjure (add the hair blowing effects and slow motion).

That is the first time you saw her and from then your journey to eternal love only blossom.

She was from Canada, which makes it perfect and you a foreigner meet in the best of two worlds. Love is everywhere and Canada isn't an exemption. Just open up your heart to the possibility.

Olu, immigrated to Canada in 2017. Read more about his Personal Story here.