Canada has been voted as the 3rd-most startup-friendly country in the world by CEOWorld Magazine. The ease of doing business, availability of resources, a growing economy, and liveability make Canada among the best destinations to settle and work. And most likely many entrepreneurs around the world are wondering how to get Canadian residency by investment. And the Start-Up Visa would be the right answer for them.
Often referred to as "Investor Visa" or "Entrepreneur visa", the Canadian Start-Up Visa program allows foreign entrepreneurs to start their business in Canada and become a permanent resident. You can also bring your family and contribute to the growth of Canada in the international sphere.
The Start-Up Visa program started in 2013 and is still going strong, with multiple applications being filed each year. The Canadian government made the program permanent in 2018 and opened a sure-shot way for entrepreneurs to immigrate to Canada.
Why Consider the Canada Start-Up Visa?
The Start-Up Visa lets foreign entrepreneurs build a business in Canada and get permanent residency. It's a far easier and assured way to get PR if you got the business skills and meet some other Start-Up Visa requirements.
You can also settle anywhere in Canada (except Quebec) and get a work permit while you wait for permanent residency.
Requirements of the Start-Up Visa or How to Qualify for It
There are four main requirements to qualify for Start-Up Visa:
Qualifying Business
Letter of Support
Language Skills
Proof of Funds
Let's have a closer look at those requirements.
Qualifying Business
You need to create a business where you have 10% or more voting rights for your shares.
A total of 5 people can apply as partners of the business, each with 10% voting rights.
Together, the applicants and the organizations must have over 50% of voting rights.
After your application is accepted, you have to ensure that your business is incorporated in Canada.
You should also play a part in the ongoing managerial activities happening under the purview of the country. The majority of the operations should also take place in Canada.
In short, you need a business that constantly supports the growth of Canada.
Letter of Support
You need to be supported by a designated Canadian investment agency or incubator to qualify for the Entrepreneur Visa. You can approach one or more designated institutions to gain support. If you are able to convince them, you will get a Letter of Support. You need to submit this Letter of Support with your application to be eligible for the Start-Up Visa program.
You can approach three types of agencies:
For a complete list of designated agencies, visit the Canadian IRCC website.
Language Skills
Foreign entrepreneurs will need to prove their skills in either French or English. You need to take designated language tests and score at least 5 in Canadian Language Benchmark (CLB)
Language test equivalency
Reading
Writing
Listening
Speaking
For more information on designated institutions, check the IRCC Start-Up Visa language testing page.
Proof of Funds
You will need to submit proof of funds to show you have enough money to support yourself and your family in Canada. Applicants will need to show extra funds for each family member they bring along. Here's what you will need to have in your bank account:
| | |
| --- | --- |
| Number of Applicants | Funds |
| Single applicant (one family member) | $12,960 |
| 2 members | $16,135 |
| 3 members | $19,836 |
| 4 members | $24,083 |
| 5 members | $27,315 |
| 6 members | $30,806 |
| 7 members | $34,299 |
| Each additional member | $3,492 |
Note: You should also have enough money to find accommodation and live in Canada.
Required Investment
The minimum investments for Start-Up Visa are as follows:
Angel investors: at least CAD 75,000
Venture capital funds: at least CAD 200,000
Business incubators: No investment required
Note: In the case of business incubators, you need to be incorporated in the incubator group.
How to Apply for Canada's Start-Up Visa?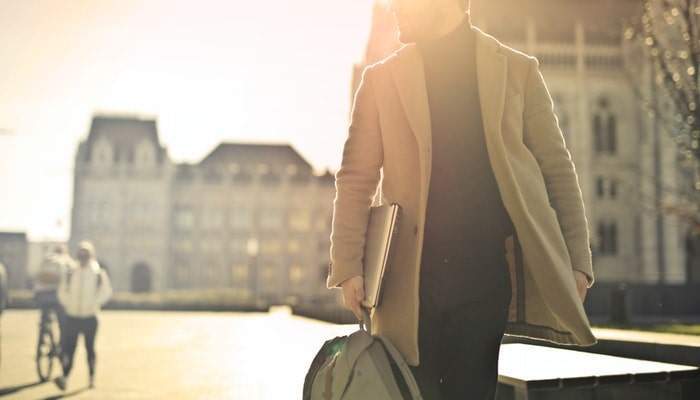 Each applicant or partner for the Entrepreneur Visa will have to submit their own applications. Here are the steps:
1. Obtain Letter of Support
You have to get your Letter of Support from any one or more of the designated agencies we discussed above. Do remember that angel investors and venture capital fund agencies will need to commit to a minimum investment, as we disclosed in the Start-Up Visa requirements.
Things to consider
Each agency or organization has different guidelines and rules for approving start-ups
You need to get in touch with an agency to find out how to obtain their support
Entrepreneurs will have to convince the agencies about the viability of their business
You will need to submit business plans and other documents
Your chosen agency will issue the Letter of Support once they are convinced. The agency will also send a commitment certificate to the IRCC.
Note: You may need to submit additional business details if requested by the investing agencies.
2. Download and Submit Your Forms
You will need to fill out a number of forms and submit them in hard copy to IRCC's Centralized Intake Office in Sydney. Check the address mentioned in the form to know where to send your application.
Important Forms
Download the forms from IRCC application package page
Fill them using a computer
Click "Validate" on Form IMM 0008 to ensure all fields are completed
Sign and date the forms
Take printouts using a laser printer on white, non-glossy paper
Refer to the document checklist to make sure you have included all documents
Put the barcode page from Form IMM 0008 on top of all documents
Sign and put the document checklist as the cover page
Don't forget to include the Letter of Support
Mail your forms in a single envelope to IRCC address mentioned in the form
Use separate envelopes for separate applications
Additional Documents
You will also have to provide the following document for each applicant and family member:
Medical exam results
Language test results
Police certificates
3. Pay the Fees
You will need to pay the following fees along with your application:
Application fee -$1,050
Right of Permanent Residence Fee (RPRF) – $490
Application fee for spouse – $550 + $490 (as RPRF)
Per dependent child – $150
Biometrics fee
Third-party fees for medical exams and police certificates
Entrepreneurs can pay the fees online to avoid any hassles.
Note:
The IRCC will send you a letter with details on how to give your biometrics once your application is accepted. You will need to go in person and submit your biometrics within 30-days of the date on the letter.
The IRCC will only start processing applications when it receives all forms, documents, fees, and supporting evidence.
For a business with partners, the IRCC needs to get all applications of the partners to start their processing.
Canada Start-Up Visa Outlook
Since the pilot program of Start-Up Visa started in 2013, Canada has received numerous applications in the category. The IRCC received around 240 applications for Start-Up Visa in 2018. Till now, they have admitted over 135 foreign entrepreneurs who had set up 107 start-ups in different cities and provinces of Canada.
Future Predictions – 2021 and Beyond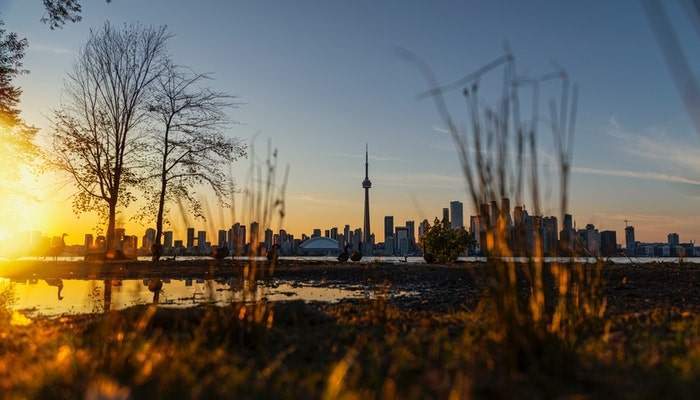 The Start-Up Visa program has become one of the top ways to attract foreign entrepreneurs who want to build their business in Canada. In 2018, the Start-Up Visa was made permanent, making way for a reliable entry program and way to PR for immigrant business owners.
However, some unethical practices to obtain the letter of support by immigration firms have made the IRCC cautious. In June 2018, the IRCC accepted 48 Start-Up Visa applications and rejected 50.
We suggest you be completely honest and follow the due procedure for future applications. Only then you have chances of having your application accepted.
Commonly Asked Questions about Canada Start-Up Visa
Here are the answers to some of the questions you might have. Read on to ensure you don't make the same mistakes as others and know something that can help you make the whole process of Visa obtaining simple.
What is the Processing Time of the Start-Up Visa?
The IRCC generally takes 12 to 16 months to process Start-Up Visa applications. In the meantime, you can get a temporary work permit to come to Canada and conduct the groundwork for establishing your business.
When IRCC approves your application, you will get your entry visa and Confirmation of Permanent Residence (COPR).
How Much Time can it Take to Arrange My Documents?
Passport and travel documents:
New applications may take one month to be processed.
Language test results: You will need to wait 2 to 3 months for your language test result that is valid for 2 years.
Letter of Support: There's no definite timeline to get Letter or Support. You will get it once the investors are convinced about your business.
Medical reports: Medical reports can take a few weeks to arrive.
Police certificates: It may take a few weeks to get your police certificates.
How can I Get My Documents Done Faster?
You can expedite your document process by:
Arranging the necessary documents in advance
Applying for a Tatkal Passport if you are short on time
Going to a Passport Seva Kendra for police checks
Taking language tests in advance
Paying all fees on time
Can I Bring My Family under Start-Up Visa?
You can bring your spouse, children, and other family members and become permanent residents.
How does IRCC Evaluate Start-Up Visa Applications?
The IRCC evaluates applications based on three factors-
A properly filled and signed form with all required information
Timely payment of fees
Inclusion of all required documents
How to Avoid Delays in Start-Up Visa Processing?
You can avoid delays by:
Completing the form with accurate information, date, and sign
Notifying the visa office about any change in address, contact number, or email
Submitting all documents following the document checklist
Where do I need to Get My Biometrics Done?
The IRCC will send you a letter notifying you about details on how to get your biometrics done. You will get this letter after your application is accepted. Be sure to get your biometrics done within 30-days of the date on the letter.
Can I Immigrate to Quebec under Start-Up Visa?
You cannot immigrate to Quebec under Canada's Start-Up Visa program. Quebec has its own start-up and investor visa programs that you may check out.
Top Stats You Cannot Ignore
Canada has accepted over 135 applications from foreign entrepreneurs who applied for Start-Up Visa. The entrepreneurs have given rise to 107 start-ups that are creating jobs and contributing to Canada's economy.
You can also apply for Start-Up Visa and pave the way towards PR.
Do I need to Sit for an Interview for Start-Up Visa?
An immigration officer will take a short interview after your application is accepted. The officer will ask you a few questions about your business and check if all your documents are valid. He or she will also confirm your Canadian mailing address to send the PR card.
Road to Canada PR – How do You Get Started?
Applying for the Start-Up Visa automatically puts you in the line for permanent residency. You will get your COPR, and subsequently, your PR card. Start-Up Visa can be ideal for entrepreneurs for becoming permanent residents because:
You can apply from outside Canada
You don't need to study or have a job offer in Canada
Entrepreneurs can bring their family
A comparatively straightforward process
Assistance from RCIC Agent
Regulated Canadian Immigration Consultants (RCIC) can offer you expert guidance and help you apply for Start-Up Visa. The consultant will help you complete your application and submit an error-free and accurate form. You can also count on their knowledge of rules and laws to stay compliant with all guidelines applicable for Start-Up Visa.
With a help of a professional, getting Canadian residency by investment could be a straight-forward simple process.
The RCIC agents also expedite the process and coordinate with immigration officers to get your application approved on time. You can take the assistance of an RCIC agent and look forward to setting up your business on Canadian shores.