Visiting Canada? Use this Immigration Guide
Planning a visit to Canada? Don't forget to check if you need a visitor visa before you go. Our guide has everything to prepare you, from applying for a Temporary Resident Visa or securing your eTA before boarding your flight.
There are many reasons to visit the Great White North as it has a lot to offer to tourists. Besides the breathtaking glacial landscapes and wonderful stretches of secluded lakes and mountain peaks, Canada also has an extraordinarily diverse population. It is a place where you will feel included and welcomed. The safe and multicultural environment coupled with its natural beauty makes Canada a great place to live.
In this guide, we'll simplify the process of applying to Visitors' Visa in Canada for you. Here are all the different procedures and ways to apply for Canada depending on your reason for visit and duration of stay. 
Get Your Electronic Travel Authorization (eTA)
Electronic Travel Authorization (eTA) permits entry to visa-exempt foreign nationals who are visiting Canada by air.
eTA is only needed if you are traveling by air, and not required when traveling via sea or land border crossings with the U.S.
As its name suggests, electronic travel authorization is electronically linked to the traveler's passport and has a validity of five years or until the expiration date of the passport. Within this 5 year period, you can visit Canada for short periods of time (under six months) as many times as you like.
As there is no visual evidence of visa on the passport, you might have to answer the border services officer and present your passport, along with any travel documents at the time of entry.
Applying for eTA is simple and can be done online from the IRCC (Immigration, Refugees and Citizenship Canada) website. Learn more about eTA and make sure you fall under the list of visa-exempt countries for which eTA is mandatory to travel to Canada, regardless of the reason for visit. 
Do You Need a Visitor Visa?
You can get a visitor visa for temporary stay in Canada for six months or under. It is essentially a temporary resident visa in the form of an official document pasted on your passport.
By getting a visitor visa for Canada, you can plan a vacation, short trip and tourism in the country. It can also be used for business meetings, conferences or visiting family and friends in Canada for short periods. You can also apply for a visitor visa for specific medical treatments in the country or organ donation activities.
A Visitor visa can be single or multiple entry type depending on your need and reason for visit.
Your nationality determines whether you will need a visitor visa or eTA. If you are not from one of the visa-exempt countries, you will need a visitor visa for short trips to Canada. In order to apply for this visa, you need a valid travel document as well as an affidavit of existing ties to return back to your home country once the duration of the visa expires. You will also need to be in good health and not have any past criminal records and convictions.
A Temporary Visa is Needed for Work or Studies
Temporary visa is similar to visitor visa, but the main difference between these two lies in the reason for your visit.
If you wish to explore the country as a tourist, or visit for temporary work or studies, you can opt for temp visa. It allows you to stay in Canada for a certain period of time and also gives you excess to temporary jobs in the country, as well as study permit for students. 
Like visitor visa, temp visa can also be of single or multiple entry type depending on your reason for visit. Even though you can get study and job permit on temporary basis for this visa, you can't apply for citizenship in Canada, or claim any Canadian benefits during your stay like health coverage or applying for any government documents and procedures. You also don't have access to long-term work and study programs on temp visa, as its duration of stay is usually less than 6 months.
Super Visa for Parents and Grandparents of Canadian Citizens
Super visa is for parents and grandparents of Canadian citizens and permanent residents. This visa allows stay in Canada for extended periods. Each visit on super visa should be for a length of two years, after which one year extensions can be taken. For super visa, you'll need a signed letter from the child or grandchild which states that they can financially support the visitor for the duration of stay, along with medical insurance from a Canadian insurance company with at least one year of validity.
There are several other documents needed to support your case when applying for super visa, and you need to apply for it from outside Canada. These include a detailed list with numbers of people in the household of the person, as well as a copy of their permanent resident document or Canadian citizenship. You can't include any dependents in this application. Once you attain a super visa, it is valid for up to 10 years.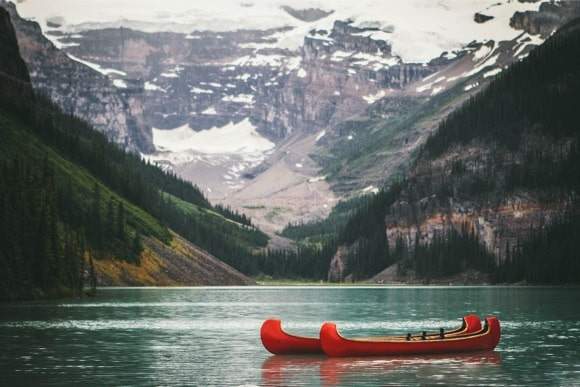 Bottom Line
The procedures for visa application and stay in Canada are not complicated once you understand the requirements and gather all necessary documents. The visa applications can be approved in a matter of days or may take up to a few weeks, depending on your case and the processing time of the visa office. Make sure that you have your passport and travel documents ready to show at the time of arrival.
If you wish to visit Canada more than once, it's practical to apply for multiple entry visa, so that you can re-enter the country without having to reapply. Explore your options and choose the visa that's right for you depending on your nationality and reason for visit.
Remember that a well prepared and informed traveler will cross the border with minimal delays or problems. Plan ahead of time and make sure you can present proper identification and mandatory documents and the process will be smooth and quick.